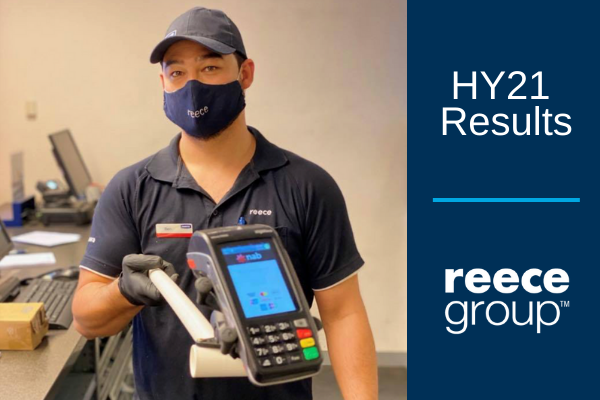 Through the first half of the 2021 Australian Financial Year we've continued to support the essential work of our customers through a period of continuing uncertainty. This unwavering focus has driven another record result for our business with sales revenue up 4% to $3.1 billion and Net Profit after Tax up 17% to $123 million. 
"Our response to the dual health and economic crises has ensured that we've protected our business today while also accelerating our strategy for long-term growth." 
"The Reece Group strategy, business model, and people have proven resilient through this period and we are in a strong position to capitalize on future growth opportunities." Said Peter Wilson, CEO and Managing Director of Reece Group. 
We effectively responded to a dynamic and changing environment, ensuring consistent service and support for our customers, who were relied on to provide essential services throughout the period.   
In Australia and New Zealand, our strong branch network and an expanding digital offering supported a record performance in the first half of FY21.  
Enhancements to digital services and their accelerated adoption through the pandemic, resulted in a 70% increase in online sales compared to the first half of last year.  
In the US, our focus is on operational fundamentals and building a great culture to enable the customer experience to continue.   
We're well-positioned to capitalize on potential growth opportunities, as and when they arise.  
For more detail on results, check out our investor center.