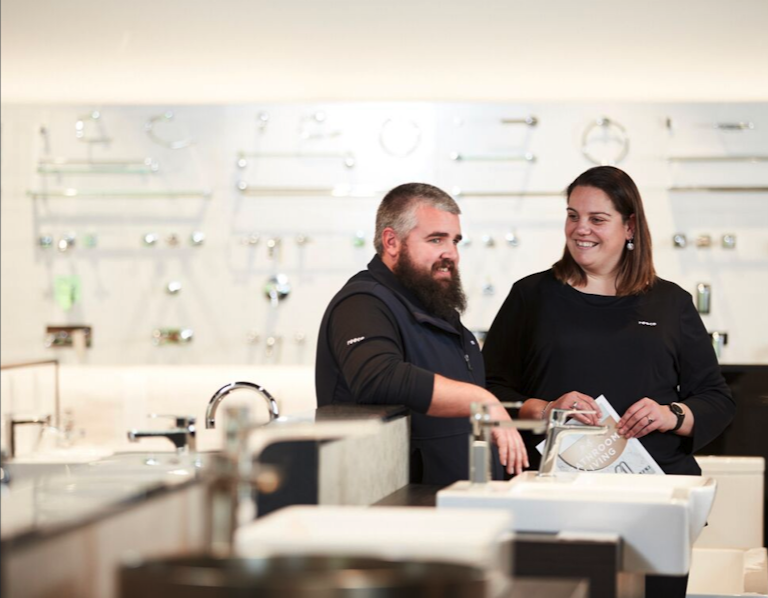 Today, Reece is proud to launch its first Reconciliation Action Plan (RAP), a two-year commitment to improve the lives of its people and customers by supporting Aboriginal and Torres Strait Islander Peoples, businesses and communities.
Operations Leader and RAP Working Group Chair David Willis said the plan is about recognising the Traditional Owners of the lands Reece operates on and working together to make a difference.
"There were many people within our business who were already well on their Reconciliation journey and we realised we could do more if we all pulled together in the same direction," he said.
It's because of this pre-existing activity that Reece was able to launch with an Innovate RAP which is the second stage of Reconciliation for organisations.
Over twelve months ago, Reece put the call out to its people to see who wanted to get involved in creating a RAP. Team members from across the country, both Indigenous and other Australian, put their hands up and formed a RAP Working Group.
"We discovered team members who were volunteering with organisations such as Clontarf and were already creating opportunities for future generations through our ASBA program, as well as others who were proactively seeking out Indigenous suppliers such as specialist recruitment services to increase our Indigenous participation," Dave said.
"We're passionate about ensuring all Australians have access to the same life opportunities and our RAP formalises some of what we've been doing for years, while also striving towards new goals where we can have the greatest impact."
The Innovate RAP is focused on making a difference in three key ways: building relationships with Aboriginal and Torres Strait Islander people, businesses and communities; respecting Indigenous culture; and working towards 'closing the gap' by creating employment and business opportunities.
"We have a vast network spanning most of the country, we operate in many Indigenous communities and we want to do our bit to right the wrongs of the past while working towards a brighter future," David said.
Reece launched its renewed approach to Corporate and Social Responsibility, Reece Cares, earlier this year to help make a difference towards the causes most important to its people and customers. Reece's Innovate RAP forms part of Reece Cares.
Click on the image below to view our Reconciliation Action Plan.