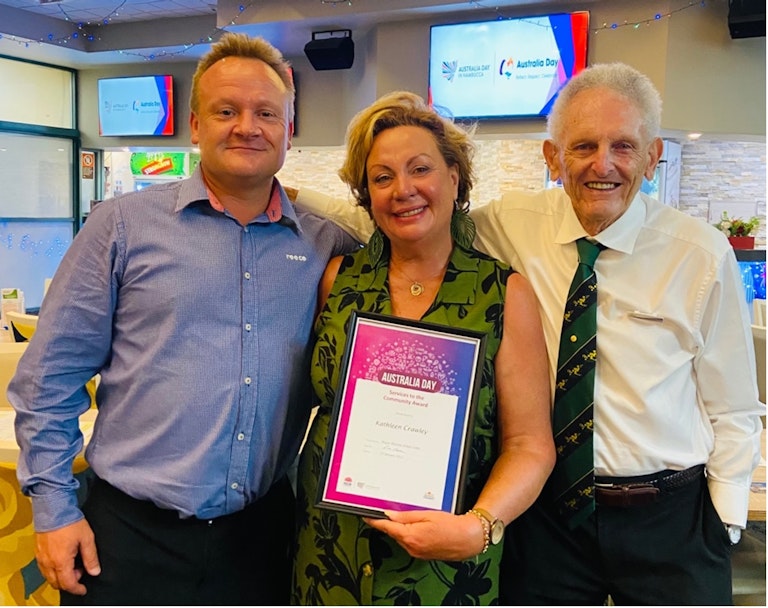 This past week, Reece Grant recipients Kathleen Crawley and Gus Smith, were honoured with a Service to the Community Australia Day Award for their contributions to the bushfire recovery effort in the Nambucca Valley. 
While 2019 feels like forever ago, for many in the Nambucca Valley the impact of the bushfires still feels very real. In total, the fire destroyed 20% of the Shire, with 62 homes completely lost.
For the past few years, many residents have been living in innovative Fire Fund Recovery Pods, generously donated by the Minderoo Foundation. With temporary housing in place, Kathleen & Gus took it upon themselves to think of long-term solutions to get the community back up and running. 
Located in regional NSW, there is no sewage system in Nambucca Valley and many of the properties impacted by the fires had their septic systems destroyed. With the support of the Reece Grant, Kathleen and Gus accessed the materials and expertise needed to install and connect septic tanks for the community's most vulnerable. 
Kathleen recalls, "Many in our community were uninsured or hopelessly under-insured due to their financial circumstances, even before the fires. The idea of our project was to instil hope for these people that they would once again have a building they could call home."
To help make the project a reality, in addition to the funding provided, the local Reece team came to the planned sites, met with residents, and supplied the septic tanks and plumbing materials needed.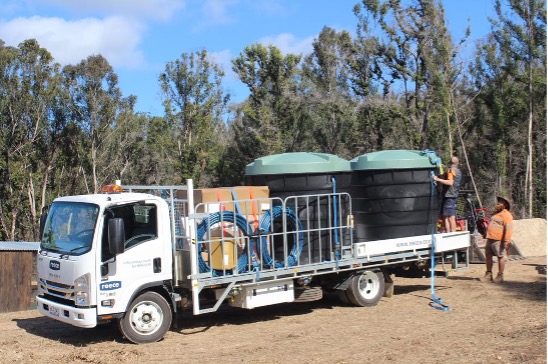 Peter Lee, Branch Manager of Reece Plumbing Coffs Harbour South, said: "This was a team effort spearheaded by Kathleen and Gus, made possible with the support of local council, volunteer plumbers and the broader community. I'm proud to work for an Australian company that keeps the community at the heart of what we do." 
 So far 16 septic tanks have been built, with the 17th to be finished this month. The connections will provide working toilets for the Minderoo Recovery Pods in the immediate term, but in the longer term, these works will service the new homes the residents are planning to build in the months ahead. 
Lizzy Geremia, Chief Communications Officer at the Reece Group, said, "Tradies make a difference for people in our communities every day. It's an honour to support the collective effort of volunteers who are improving the lives of those around them. We are very humbled to have played a small role in supporting Kathleen and her team's efforts in the Nambucca Valley and congratulate them for their very well-deserved award."