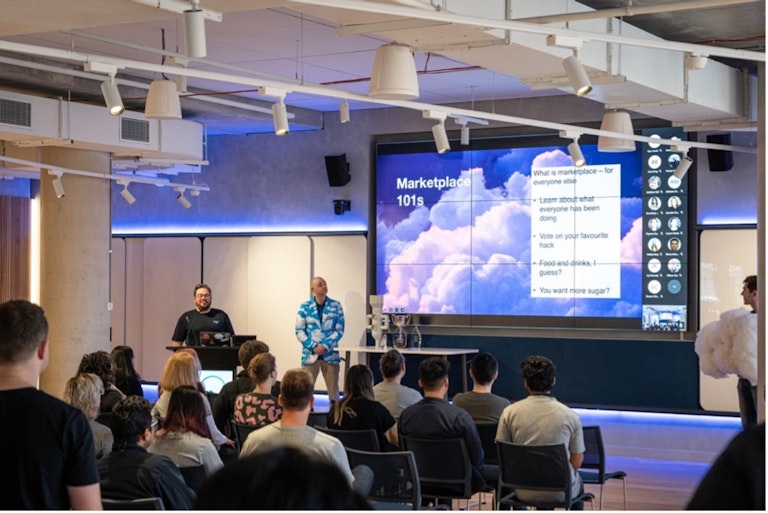 At Reece, delivering breakthrough innovation is essential to the work we do for our customers, and there's no better way to spark some creativity than coming together for a Hackathon.
As we continue working towards our 2030 vision of being the trade's most valuable partner, our reecetech team has never been busier coming up with new technology solutions to make our team and our customers more efficient and successful in their everyday work.
After a two-year hiatus during the covid pandemic, the reecetech team was thrilled to restart what had become one of our most beloved traditions. With our biggest-ever group of participants from across the business, housed in our brand-spanking-new office in Silicon Yarra, the stage was set for an epic two days of creative energy.
This year's theme was "Hack the Cloud", and we asked our hackers to build tech solutions on 'The Cloud'. Cloud technology is a key focus for reecetech, and with a significant proportion of our workloads either already on or moving to the cloud, it was a great opportunity for our people to get their hands dirty and try new things.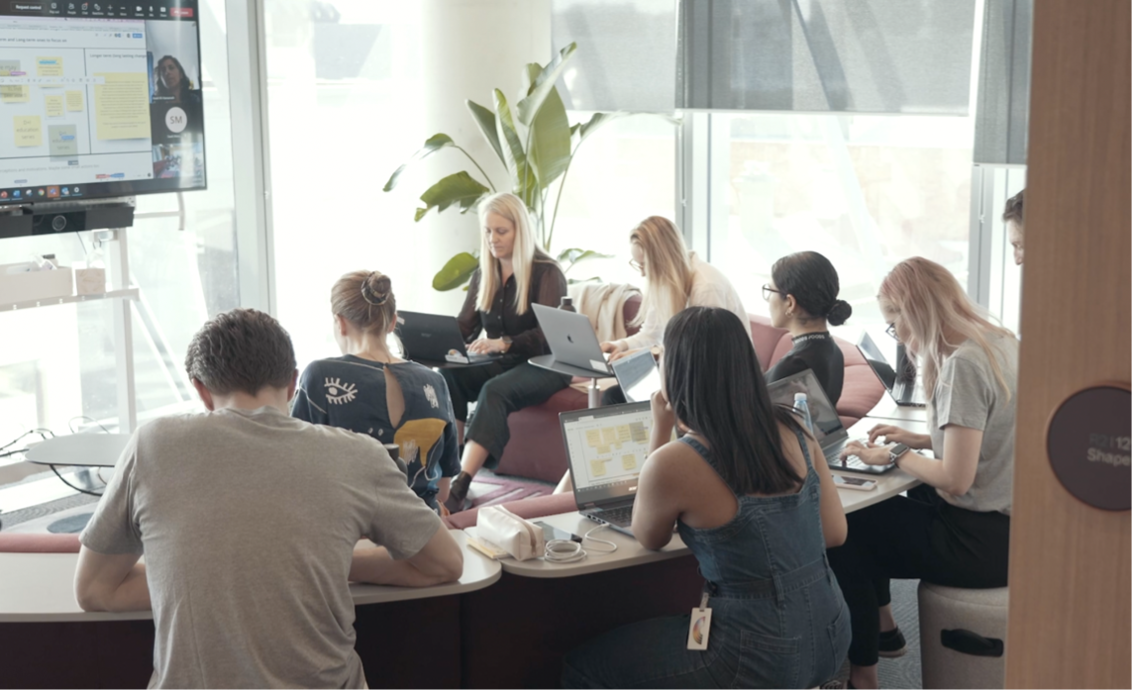 Over the course of two days, teams submitted concepts, pitched ideas, formed teams, hacked and presented prototypes to the business at our Hackathon Marketplace. 
We saw a range of prototypes presented at the marketplace, all varying but with an important goal to improve the lives of our people and our customers. For example, one of the solutions focussed on improving gender diversity in trades, while another used AWS/Alexa to help complete branch orders.  The award categories and winners were:
Bring the Thunder – Based on the prototype with the best marketplace stall and marketing
Hack the Network – The best hack dedicated to solving a branch problem, decided by our branches
The Right Thing – The idea that most closely aligned to our Values
Ship Hot – The product closest to moving from prototype to production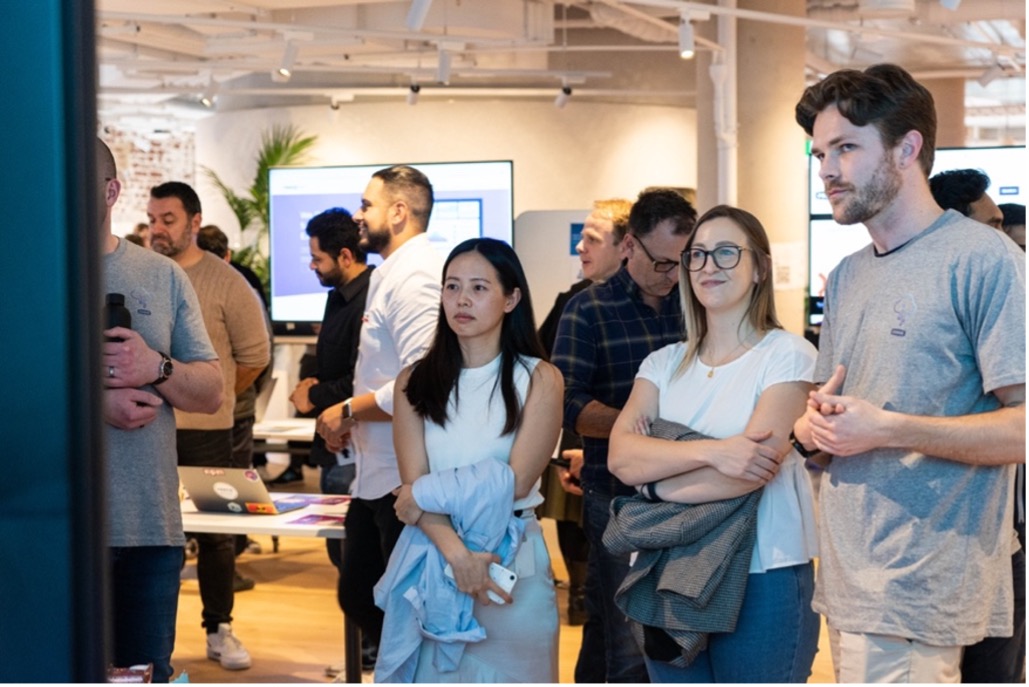 The Winning Idea and Popular Vote - 'Is it a Match?' This solution was designed to match the lingo our tradies use day-to-day with the products we sell and worked in conjunction with another hackathon idea, 'I still don't know what I'm looking for'.
Do you know what a Christmas Tree is? To most of us… it's a Christmas tree, but to some of our tradies, it's a copper tube expander. 'I still don't know what I'm looking for' takes the search queries our customers and tradies use on the maX app and links them to the products they end up buying, effectively feeding customer behaviour data back into our search engine to make sure we deliver the right results every search"
'Is it a Match?' then asks our people to confirm whether the term the customer entered on our site matches the product. This app asks our people to swipe left/right to match the right phrases with the right products and links those terms back to the maX search database. In short, this makes the search on maX more relevant for our customers, whilst upskilling our people on the many ways our customers ask for our products.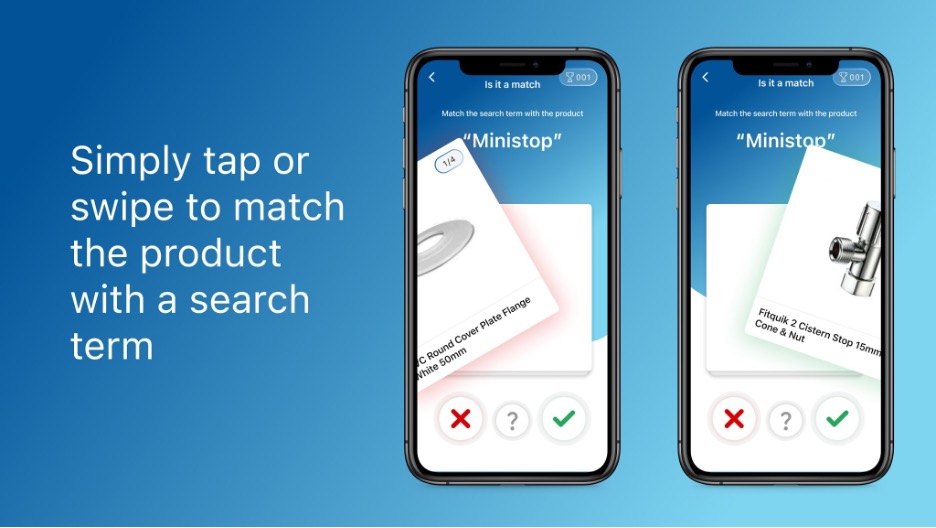 Giving our teams a chance to come together and code, problem-solve, chat, and just connect on a human level is even more important today than it has ever been. The time we invest in our Hackathons give us huge returns in improved team collaboration, deeper work relationships, and reinforces our culture of practical innovation in the service of our customers.
With all good things, patience is a virtue, so although these ideas aren't a reality just yet, this gave our teams a chance to come together, innovate and learn for the benefit of our customers and our people.