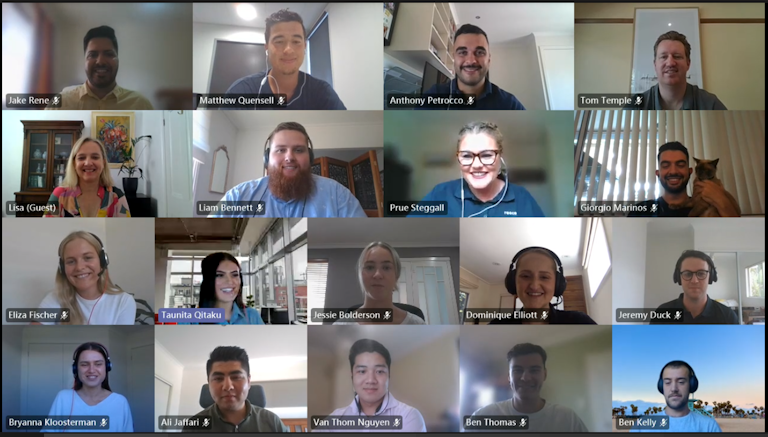 Eighteen grads have virtually kicked off their careers this week with the first Reece 'Grad Meet' of the year. 
At this year's immersive three-day event our new recruits will make connections with each other to last through the program, engage with senior leaders from across the business, and lay the foundation for their personal and professional development.
The Reece grad programs have recently been reimagined, and are designed to build both job and career skills by blending structured learning with real-world experience across Reece's network. 
These innovative programs have led to our inclusion in the Top Graduate Employers – 2021, with the Reece Group ranking eighth in Australia alongside some of the most respected organisations in the country.
"I'm excited to embark on the next step in my career with Reece. It's been amazing to learn about the endless opportunities here and make a real contribution to the business alongside the people that have made Reece what it is today."   Bryanna, Reece Grad
Supporting our customers is central to Reece's success, so throughout these initial sessions grads are immersed in our purpose, 'To improve the lives of our people and customers by striving for greatness every day'.
From next week this group of 2021 grads will hit the store network, learning about all parts of the business and our customers, before focusing on their area of specialisation.
Reece graduates contribute to real projects with real outcomes and benefit from a dedicated mentor to help guide their growth and development. 
Learn more about our graduate program and other career opportunities with Reece here.