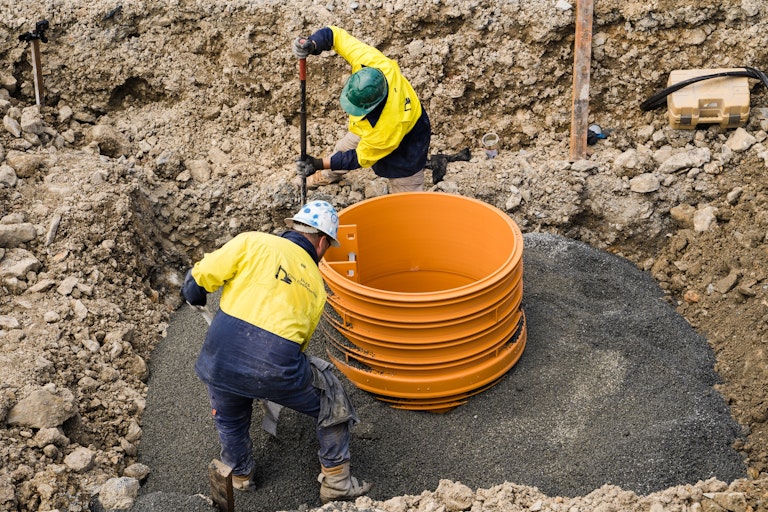 Reece continues to play a key role in the development and support of critical infrastructure across Australia, New Zealand, and beyond. Working with our key supply partner REHAU, Reece is actively looking to offer new solutions to our customers, by helping deliver projects in a more efficient and sustainable way.
Reece Civil recently supplied civil infrastructure for a new industrial and commercial estate in Stapylton, South East Queensland. Principal contractor and Reece customer SEE Civil proposed an alternative and innovative product – AWASHAFT- for the sewage infrastructure of an industrial estate that met the City of Gold Coast's requirements.
With sustainability at the heart of the Council's planning goals and global supply chain challenges driving a shortage in traditional concrete products, SEE Civil approached Reece to provide an alternative product for sewer and wastewater pipes.
The polymer Awashaft sewer maintenance structures and fittings are a cost-effective, easy-to-install, and sustainable alternative to the traditional concrete sewage structure. The lightweight polymer Awashaft products can be lifted and loaded onto a vehicle safely with two people, a huge benefit when moving around site. This has been a benefit not just for efficiency but also safety and environmental impact, eliminating the need to track large, heavy machinery hundreds of metres back and forth to lift traditional concrete structures.
SEE Civil and Reece worked collaboratively with the City of Gold Coast to conduct an initial trial of two Awashaft structures in Stage 1. This secured approval to install an additional 28 Awashaft structures. In partnership with the City of Gold Coast project team, the product specification for the trial and the broader site was designed to ensure that the product and its application adhered to strict council guidelines and requirements.
Jared Russell, Business Development Lead for Reece Civil said, "Reece Civil is proud to be the exclusive supplier of Rehau Awashaft in Australia."
"We are excited to collaborate with customers, like SEE Civil, and asset owners such as the City of Gold Coast to demonstrate the incredible benefits that Awashaft brings, from installation efficiency to long-term cost savings," he said.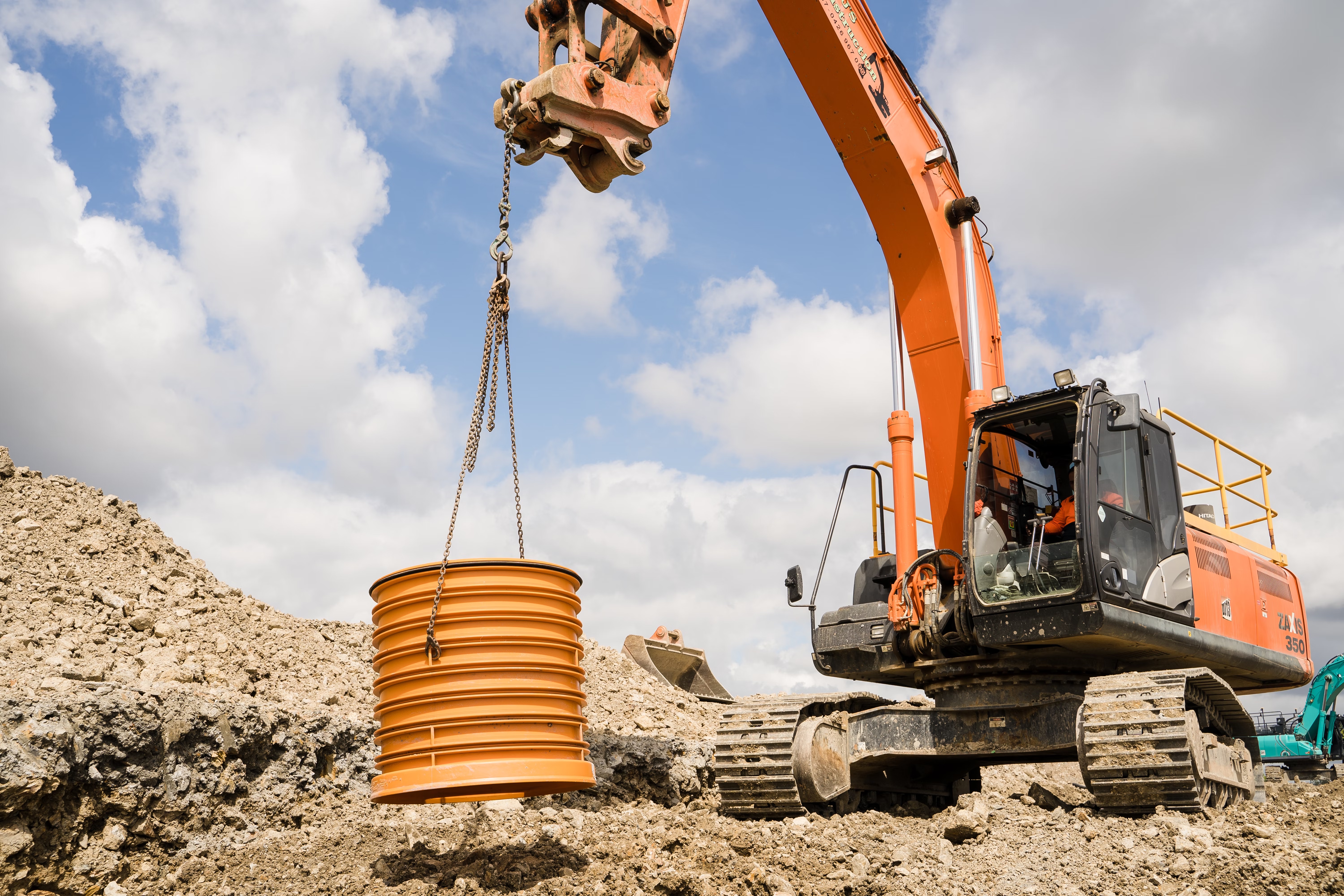 At the end of the project, approximately 1,500m of sewer PVC pipes, including manhole structures, were installed using the Awashaft range. The majority of the manhole structures needed to exceed 3m in depth, which was outside of the current standards within Southeast Queensland. Given this non-traditional depth requirement, Awashaft proved to be an obvious solution for increased safety and operational efficiency.
Given the unprecedented rain the region saw across 2022, Awashaft delivered the only viable and efficient solution. Using Awashaft products saved approximately 2-4 weeks for sewer and wastewater installation which is a massive saving and efficiency for both the customer and the council in both time and money.
Emeline Lancaster, Project Engineer, SEE Civil said, "the fast installation of Awashaft is immensely beneficial to our project delivery, costs and mitigation of weather impact."
"Once approved by the local council, Awashaft will be the only option for all our sites going forward."
Consulting directly with the contractor on site and with the civil asset owner, the City of Gold Coast, we have been able to achieve a highly efficient and economical outcome at each critical stage of the project. Awashaft has proven itself again as a leading product in the market for gravity sewer systems, incorporating industry-leading engineering with practical, efficient, and sustainable solutions.