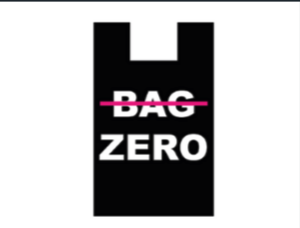 Plastic bags have a damaging effect on the environment. One of our core values, to "do the right thing" means we're constantly on the lookout for ways to reduce our environmental impact. We used our innovation approach to help us find solutions to eliminate plastic bags across the Australian and New Zealand network.
Using our Innovation toolkit, designed by our in-house insight team at NEXT, teams from around the business collaborated to gather insights and test new ideas. From finding alternatives with our suppliers to creating new tough bags for our tradies to reuse, the ideas flowed. Sometimes it is the simplest ideas that can solve the hardest problems. The top three approaches helped us build our approach to our goal of "BAG ZERO":
Reframing the question – instead of asking: would you like a bag? The teams reframed their question to: You don't need a bag, do you? Or: Are you ok without a bag? Trials showed that most customers are happy to go without.

Reusing and recycle cardboard boxes – By taking some of the current boxes and materials in branch and repurposing it, we could offer customers a more sustainable option. Customers were also encouraged to keep the boxes and bring them back for their next order.

BYO – Encouraging customers to bring in their own buckets or boxes they often have sitting in their ute.
"Our Innovation Toolkit uses design thinking in a creative and approachable way to help our people generate impactful ideas in areas important to Reece. The Toolkit helped us to create positive change on our sustainability journey", said Tyler Ross, Strategic Design Director, NEXT. The BAG ZERO initiative has been rolled out across the country with both our people and our customers embracing the change.