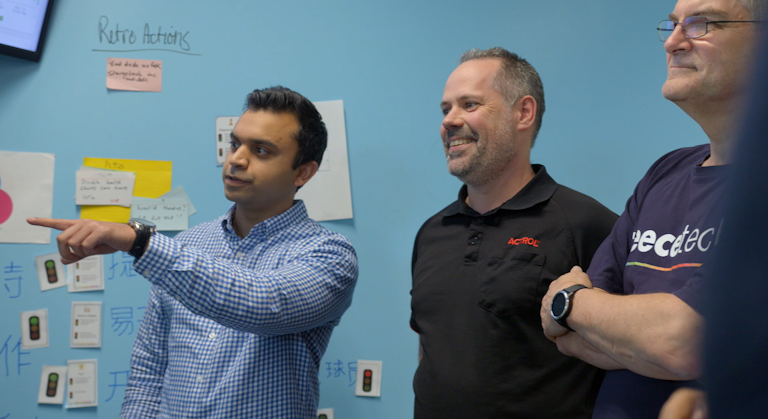 Putting theoretical university studies into practice, seven students from Monash University and Swinburne University of Technology have kick-started their careers by participating in reecetech's Industry Based Learning (IBL) program. 
Running for around six months, each student joins a different team contributing to real projects that are utilised in our branch network to support our customers. 
Working across UX, Data and technology operations, engineering, and our online business management system maX, this year's students will contribute to a broad range of projects. 
From elastic search to multi-factor authentication and brute force protection the students work alongside experts on each project. 
"I have learnt a lot about the process of developing, testing and deploying applications while working in the maX Web Team in reecetech." Anna, IBL student. 
Many participants go on to full-time employment within our reecetech division after finishing their studies. 
"Reece has a positive and motivating environment. I was able to work on a real project from the very beginning and see changes in a short period of time." Christina, IBL alumni and software engineer at reecetech. 
The program has been adapted for COVID, running virtually for the second year in a row. 
Check-out the opportunities on offer within the reecetech team or join the talent community.