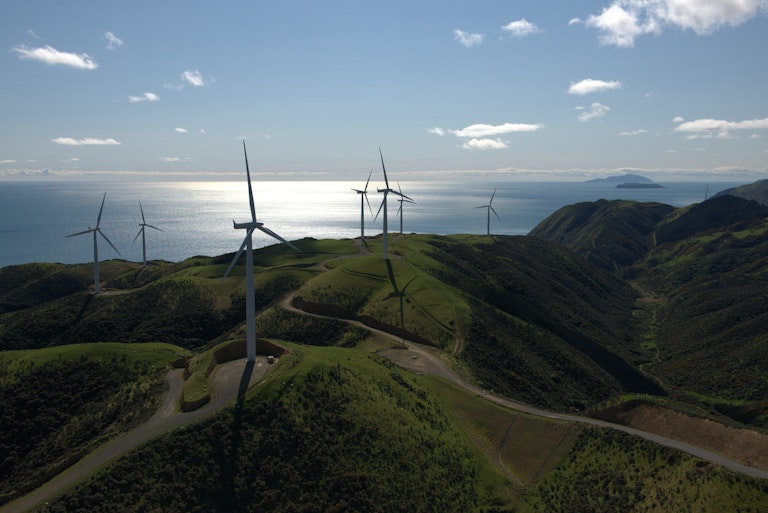 On our journey to write the next chapter, we are committed to finding more sustainable ways of working at Reece. To achieve this in New Zealand, we have focussed on our emissions from the electricity we use.
As part of our commitment to reducing absolute Scope 1 and 2 GHG emissions, from FY23, our New Zealand operations will be supported by Meridian Energy's Certified Renewable Energy product.
Through the RE100 endorsed New Zealand Energy Certificate System (NZECS), we've invested in Certified Renewable Energy, which matches the amount of electricity we use each year with an equivalent amount generated from a Meridian hydro station or wind farm that has been certified by NZECS as producing 100% renewable electricity. 
This means that nearly [LP1] all our electricity use in New Zealand has zero Scope 2 emissions* - and supports renewable energy generation across the country. 
Paul Robbins, New Zealand Operations Leader, said: "As Reece continues to invest in the New Zealand market with the opening of new branches and showrooms, the agreement scales with us – with all new sites being certified under Meridian's Certified Renewable Energy product from day one of operation."
 This change removes 16% of our reported greenhouse gas (GHG) emissions footprint in New Zealand, or 180 tonnes of carbon. To put that into perspective, 180 tonnes is the equivalent of driving a Ute almost one million kilometres.
Meridian Chief Customer Officer, Lisa Hannifin, said that Meridian's Certified Renewable Energy product has been created for businesses that care about New Zealand's energy future. 
"We're pleased to be welcoming Reece into the group of organisations that have adopted our Certified Renewable Energy product."
The 2015 Paris Agreement highlighted the importance of limiting global warming to 1.5 degrees Celsius, and we know we have a role to play in achieving this goal. 
Robbins concluded, "This is a first step in exploring how we can support renewable energy solutions across our Group portfolio.  We have a bit of work ahead of us, but this is a great milestone to mark as we continue to explore ways to make sustainable business, business as usual." 
*Using the market-based reporting methodology as per the GHG Protocol's Scope 2 Guidance.