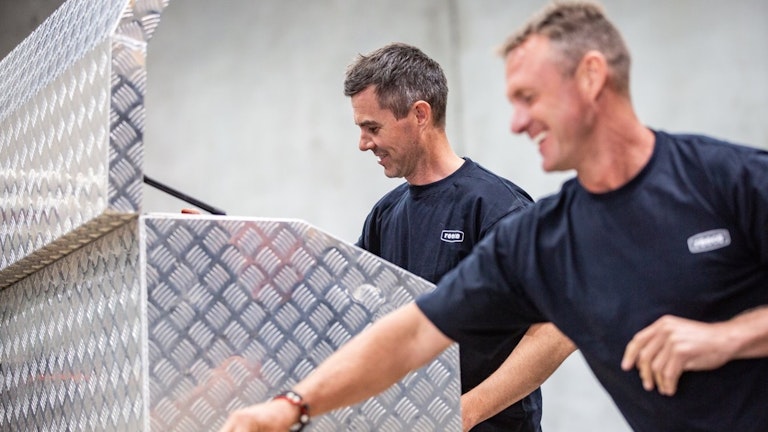 Infrastructure spending to secure economic growth
Infrastructure investment over the next five years is forecast to total $61.9 billion. Key projects include Auckland Light Rail, water infrastructure and replacing and modernising rail assets. Health will continue to be a focus of this Government with $1.3B of capital funding set aside to improve the support of current and future healthcare demand, including key projects such as Whangārei Hospital, and starting the redevelopment of Nelson Hospital
Construction Sector to be supported to drive economy forward
To futureproof New Zealand's economy, the government has established Industry Transformation Plans (ITPs) to bring relevant parties together to agree on a long-term vision and strategic funding opportunities for priority industries, including construction.
COVID-19 reinforced New Zealand's need for a strong construction sector, so the Government has budgeted $37 million to improve the productivity, capability, and resilience of the construction sector. The ITP will be developed in partnership by industry and government.
Small business growth fund
The Government are setting aside $100 million of capital funding to create a Business Growth Fund backed by New Zealand's major banks. The Fund will enable small to medium sized business owners to retain majority control of their businesses, while allowing them to grow, and create new jobs.
Investment in apprenticeships and skills
To help deliver its infrastructure agenda and a pipeline of skilled workers, the Government will provide $230m in funding to extend the Apprenticeship Boost Scheme until the end of 2023. The continuation of this program is expected to support 38,000 apprentices as well as businesses in retaining and recruiting apprentices.
Additionally, support will be provided for the Mana in Mahi programme, to support those furthest from the labour market to upskill and gain employment.
The Government will also continue to support employment opportunities for Maori through the Cadetship programme ($25 million) and support Maori entities to deliver employment training through the Maori Trades and Training Fund ($66 million).
Cost-of-Living package to provide immediate relief with targeted support
The Budget 2022 includes a further $1B of targeted support for low- and middle-income Kiwi households. 
·       From 1 August, an estimated 2.1 million Kiwis who earned less than $70,000 last tax year and are not eligible for the Winter Energy payment, will receive $27 per week for three months.
·       Temporary fuel excise duties and road user charges reductions will continue for another two months.
·       Extension of the 50 per cent reduction in public transport fares for a further two months and new ongoing half off discount for Community Services cardholders.
·       $73m to extend Warmer Kiwi Homes Programme until June 2024 to reduce emissions and energy bills
Transitioning to a Green Future
Combatting climate change is central to this budget, with $2.9 billion committed to the Climate Emergency Response Fund.
This includes $18 million for the creation of a comprehensive energy strategy, including a hydrogen roadmap. The Government is hopeful that hydrogen as a fuel source can help decarbonise high emitting industries, such as heavy freight. Additionally, $20 million has been set aside to support innovations that progress the decarbonisation of freight. For an overview of all of the key initiatives, click here.