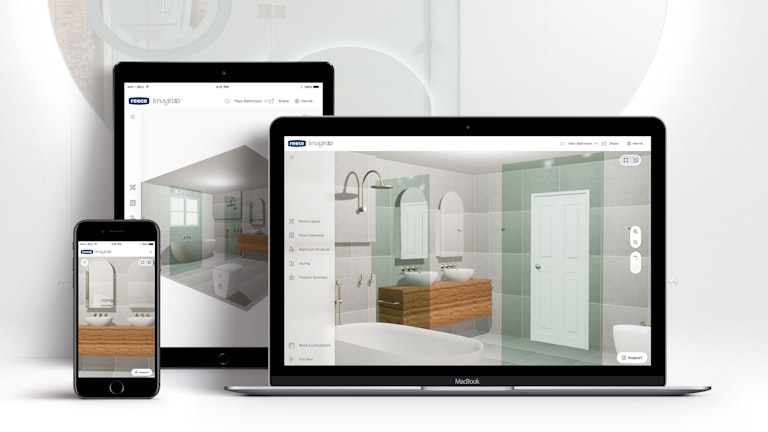 We recently celebrated the first birthday of our 3D bathroom planner, Imagin3D. This innovative platform has been a game-changer for our people and our customers, streamlining the design and planning process and making collaboration on bathroom renovations and designs more engaging and accessible.
Over the past year, Imagin3D has helped thousands of Aussies and Kiwis design their dream bathrooms. Its user-friendly interface matched with 3D visualisation technology has helped our customers create nearly 100,000 dream bathrooms. 
Hayley Griffiths, Acting Digital Experience Leader at Reece said, "A highlight has been how many customers have let us know how fun and enjoyable it is to use. We are excited to keep making improvements and helping more people turn their dream into a reality". 
In line with our continuous improvement culture, we've used the first year as a learning opportunity to ship new features and improve the user experience for our customers on the platform. 
Since launch, we've introduced a new elevation, introduced over 4,500 3D products to the library, expanded our tile range, and added inspiration to help people get started.
Not to mention, Imagin3D made the leap across the pond to New Zealand and helped the 2022 Block contestants design their dream bathrooms. 
We couldn't be happier with the impact that Imagin3D has had on our customers' projects and we look forward to many more years of helping them bring their dream bathrooms to life. 
 Ready to design your dream bathroom?
Bring it to life using Imagin3D