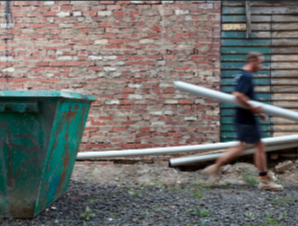 Reece Group delivers another record result
Despite ongoing global challenges, today we announced a record result for FY21. Thanks to our people and our customers who have continued to deliver essential services to the community.
Through our relentless focus on keeping one step ahead of our customers' needs, we delivered sales revenue of $6.3 billion up 4%, with net profit after tax up 25% to $286m.
Peter Wilson, Group CEO and Managing Director said: "FY21 presented many challenges. The evolving environment due to the pandemic, the Texas freeze and the Australian bushfires tested us. But it's also has shown how resilient our business is."
"This year, we cemented our 2030 vision – to be the trade's most valuable partner, helping them succeed in a digital world.  We'll do this by being brilliant at the fundamentals of our operations, being both strategic and opportunistic to grow the business and fostering a culture of innovation. This approach, coupled with construction activity being at an all-time high, and our customers being busier than ever, has led to record results for the Group."
In Australia and New Zealand, revenue grew 9% to $3,154m (FY20: $2,888m), while in the US, revenue was up 11% to US$2,333m (FY20: US$2,094m) on a constant currency basis. Accounting for the unfavourable FX impact of $362m, US sales revenue was flat in Australian dollars, $3,117m (FY20: $3,122m).
Building capability, being creative, and having a commercial mindset have been at the heart of the way we think at Reece for decades. This year, we cemented this approach by establishing the Breakthrough Innovation Group, or BIG. BIG has already helped us bring to life new services and partnerships for our business, developed after gathering insights around customer pain points.
This year, our customers needed our help more than ever before, and our people have gone the extra mile to support them. In February, Texas was hit hard by Winter Storm Uri. Burst pipes and other big plumbing issues meant many of our Plumbing and HVAC branches opened for business on Saturday and Sunday to serve our customers working to restore essential infrastructure. While the US has been extremely challenged by the pandemic, we have continued to focus on the long-term and building the fundamentals of the business. Ultimately improving the customer experience and making MORSCO more efficient.
In today's results we also shared our Sustainability strategy, which focuses on doing the right thing by reducing Reece's environmental impact, empowering trade to create more sustainable ways of working, and building resilient communities where we operate.
FY21 has been a strong year for the Group, growing our business, and finding opportunity through unpredictable events.