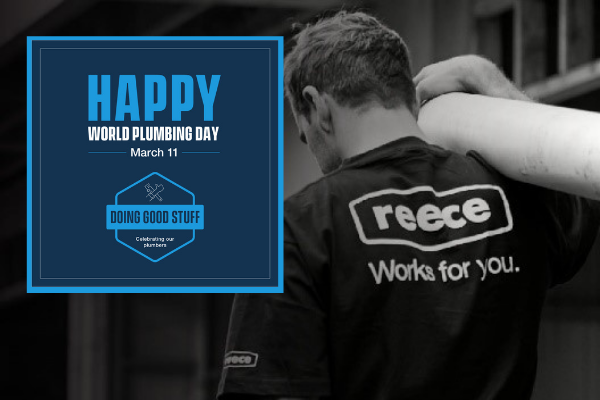 What a difference a year makes.
In 2020 World Plumbing Day coincided with a celebration of Reece's 100th anniversary. We took this opportunity to recognise the achievements of our people and customers and celebrate their diverse contributions across sanitation, clean water, hot water, heating, cooling, and drainage.
In the days that followed, the global COVID-19 pandemic went from a developing news story to a set of very real challenges in our daily lives- many of which persist today.
One year on we mark World Plumbing Day 2021 with a renewed appreciation for the men and women in the trade who have worked through a period of evolving challenges and restrictions.
In 2020 plumbers joined a group of workers delivering services that might have not been as obviously essential as health professionals- but who we relied on more than ever to keep our communities safe and well.
Reflecting on the simple but important act of regularly washing our hands is just one example that brings the essential work of plumbers into sharp focus.
As homes became the central part of our world, plumbers and the broader trade community also played a critical role in ensuring our safety and comfort at home as we bunkered down.
To the over half a million plumbers in Australia, New Zealand and the United States where the Reece Group operates, and to all the plumbers around the globe, happy World Plumbing Day. Thanks for your essential work.
As we do every year, celebrations are taking place at our branches today with activities to thank our customers for all they do.
World Plumbing Day celebrations are underway at our branches today, continuing a tradition of recognising the hard work of our customers and saying thanks for their continued support.