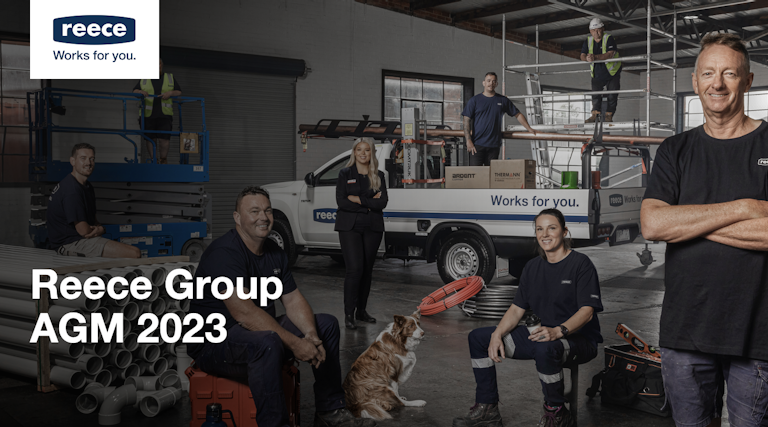 Today, we held Reece Group's 70th Annual General Meeting, where we recapped a successful FY23. 
We also provided an update on Q1 FY24 sales, where we delivered Group sales of A$2,359m, up 3% on the same period last year. In Australia & New Zealand (ANZ), sales revenue was up 3% and, in the US, sales revenue was flat on a US dollar basis. 
Peter Wilson, Group CEO, said, "We've delivered Q1 sales slightly ahead of our expectations heading into the quarter, particularly given our significant growth in the same period last year. This has largely been driven by ongoing inflation and activity backlogs in our ANZ business. US performance, as expected, saw a softer demand setting and faster moderation in inflation."
"Despite this, we don't see any change to the challenges facing us in the second half of the year. We continue to expect further moderation in product inflation and a softening demand setting. Cost inflation pressure, driven by tight labour markets has also continued." 
"We are able to take a long-term view and our focus remains on delivering our customer promise and investing to build a stronger business through the cycle."  
For more detail on results, head to the Investor Centre.