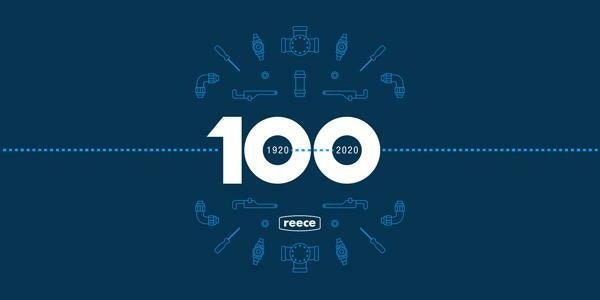 Last year Reece achieved a historic milestone – our 100th year. We could never have done it without the thousands of people and customers who have shaped our industry and made us who we are. 
So to celebrate our birthday, we wanted to say thank you to the legends out there working hard to make our lives better with our Reece 100 Customer Awards.
Whether it's the 'Quiet Achiever' who keeps the show on the road, the 'Top Boss' who makes coming to work every day great, the young gun who's just starting out but has true 'Trade Spirit', or the 'Industry Legend' who's paved the way for generations to come – these champions all contribute to our quality of life and standards of living and deserve big props from us all. 
We received hundreds of nominations and it was really hard to narrow down the winners, but we're thrilled to introduce you to our 2020 Reece Customer Award winners. 
They each receive $5,000 and a PowerUp Learning scholarship of the same value. PowerUp offers a comprehensive range of accredited and non-accredited courses with flexible learning designed specifically for the needs of tradies.
In what turned out to be the year of the Essential Worker, we couldn't think of a better way to close our 2020 than by celebrating our customers. We want to thank all our customers who keep us safe, healthy and well in our homes. 
Please meet our 2020 Reece Customer Award winners, the legends who are making a difference every day.
Trade spirit award (apprentice)
Supporting the next generation of trades to work with the community. 
Winner: Chad Davis, Playford Plumbing and Gas
"2020 has actually been an amazing year for me, started off at school, then I got an apprenticeship and now I've got this award."
Industry legend award
Celebrating those who've played a key role in shaping the industry.
Winner: Tony Billman, Auscool Airconditioning and Mechanical Services
"We don't do what we do for the recognition, so this is awesome."
Top boss award
Leaders and mentors are central to encouraging growth in up and coming tradies, they're also an endless source of knowledge and support.
Winner: David Kimber, Kimber Plumbing
"My favourite part of the job is the customer feedback after the job and hearing the customer is happy."
Quiet achiever award
They might fly under the radar, but the quiet achiever goes above and beyond.
Winner: Sonya Hughes, Hughes Plumbing Contractors
"I'm absolutely passionate about learning."