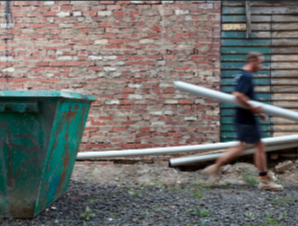 We've released our half year results today, delivering another period of record sales revenue
Thanks to our people and our valued customers, across Australia, New Zealand and the United States, today we announce another period of record sales through the first half of FY20.
Through our relentless pursuit to deliver world class customer service, quality products and expert advice, we delivered a 9 per cent increase in revenue to $2.9 billion. We also achieved 7 per cent growth in net profit after tax to $113 million.
"In Reece's 100th year, we're proud to share another record result as we write our next chapter as a global business. We're laying the foundations for the next century through our US expansion. We're also maintaining our competitive advantage in Australia and New Zealand through investment in technology and innovation." Said Peter Wilson, CEO and Managing Director of the Reece Group.
In the United States, sales revenue was up 19 per cent to $1.5 billion, where our insight led approach to learning about the region and its customers is underpinning our growth and will ultimately guide our long-term approach across the Sun-Belt region. We also opened 11 new stores, bringing our total US footprint to 186.
In Australia and New Zealand, sales revenue was maintained at $1.5 billion, in a slowing environment, and we benefitted greatly from our customised service approach. This involves providing quality products, building strong relationships and expertise, while investing in technology and innovation. During the half, we expanded our ANZ network with five new branches, bringing the total to 639.
Beyond our financial results, we're also encouraged by the compassion of our people, our customers and the community, to our Bushfire Relief Commitment. We have a strong connection to the communities we operate in and have rallied together to provide significant financial, product and volunteer support for those most impacted.
Half Year Results Announcement