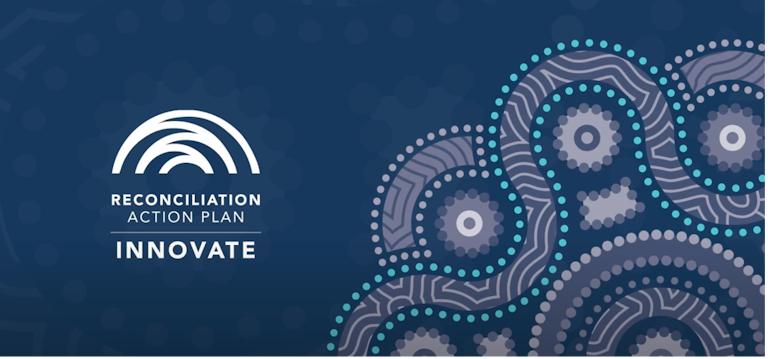 The Reece Group recently completed our first Innovate Reconciliation Action Plan (RAP)– our two-year commitment to supporting Aboriginal and Torres Strait Islander Peoples, Businesses and Communities, by taking steps towards Reconciliation.
Over the past two years, we've focused on learning and building relationships to set the foundation of our continued journey towards Reconciliation. 
The Innovate RAP focused on making a difference in three main areas: building relationships with Aboriginal and Torres Strait Islander people, businesses and communities; respecting Indigenous culture; and working towards 'closing the gap' by creating employment and business opportunities.
Operations Lead and RAP Working Group Chair David Willis said, "The RAP has been instrumental in creating a culture within Reece that recognises and values the contributions and experiences of our Aboriginal and Torres Strait Islander customers and people, which has helped to build a sense of curiosity and pride in the shared history of all Australians. I'm proud of the progress Reece has made to date."
We're grateful to our partners and the community for supporting our journey so far and wanted to share some of the progress we've made to date. 
The Reece Group in Australia operates on the traditional lands of First Nations' Peoples. 
Our branch teams have researched and spoken to local organisations to identify the Traditional Owners of the land where we are based. You will see Acknowledgement of Country signage proudly on display in our branches, and Acknowledgment of Country as a central part of our events and our everyday ways of working.
We recognise our Reconciliation commitment through the uniforms we wear. 
Our polos feature unique artwork designed for Reece by artist Marcus Lee, a proud Aboriginal descendant of the Karajarri people. It symbolises water flowing over, under and through a network of pathways, depicting our Reconciliation journey and representing partnerships with our communities, customers, suppliers and other businesses we engage with. Our uniforms spark conversations with our customers on the meaning behind the artwork, and the role they can play in Reconciliation.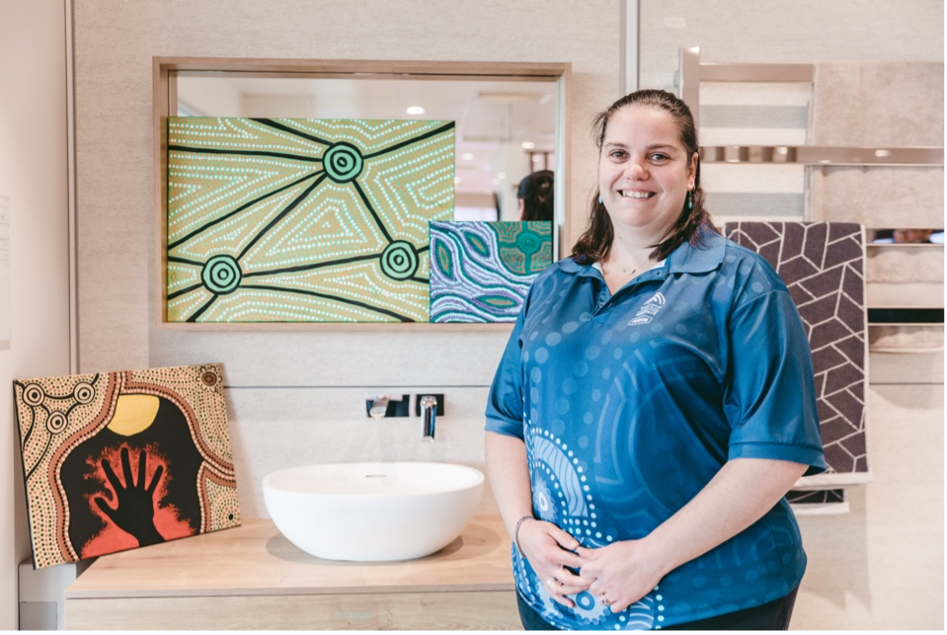 We partner today to create more opportunities for tomorrow
Our partnership with Clontarf Foundation supports young Aboriginal and Torres Strait Islander men through school and creates employment pathways at Reece, with students and alumni joining the Reece team.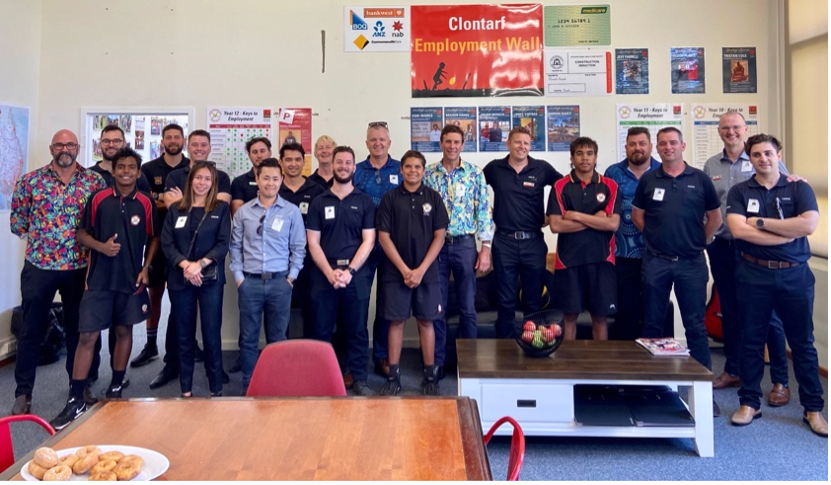 Reconciliation is part of our learning & development
We've aimed to increase our understanding of Aboriginal and Torres Strait Islander cultures, values and beliefs through cultural learning, recognising National Reconciliation Week and NAIDOC Week, and celebrating and sharing the stories of our Aboriginal and Torres Strait Islander team members.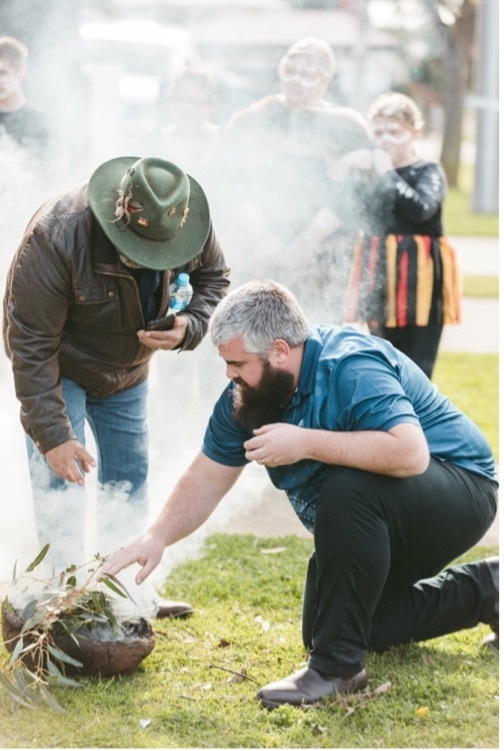 We support Aboriginal and Torres Strait businesses 
Through our first RAP journey, we've also become a Supply Nation member, which has helped us identify new opportunities to increase supplier diversity at Reece.
"Relationships are at the heart of our business, and when we talk about creating customers for life we're not just talking about our retail customers; we're referring to the communities, suppliers and other businesses we work with." -  The Reece Group Innovate Reconciliation Action Plan (July 2019-July 2021)
Our journey to Reconciliation doesn't stop here, we're grateful to our partners and the broader Aboriginal and Torres Strait Islander community who continue to support us. Together, we're in the process of developing our second Innovate RAP, which we look forward to sharing in 2022.
Chief Communications Officer Lizzy Geremia reflected, "We know there is more that we can do, and we still have much to learn. We have spent the last few months reflecting on progress made, challenges and where we believe we can make a difference.
Our first RAP helped us understand the role we can play, laying the foundation for our second RAP, which will focus on measuring the meaningful action we so we can continue to build on our progress into the future.".