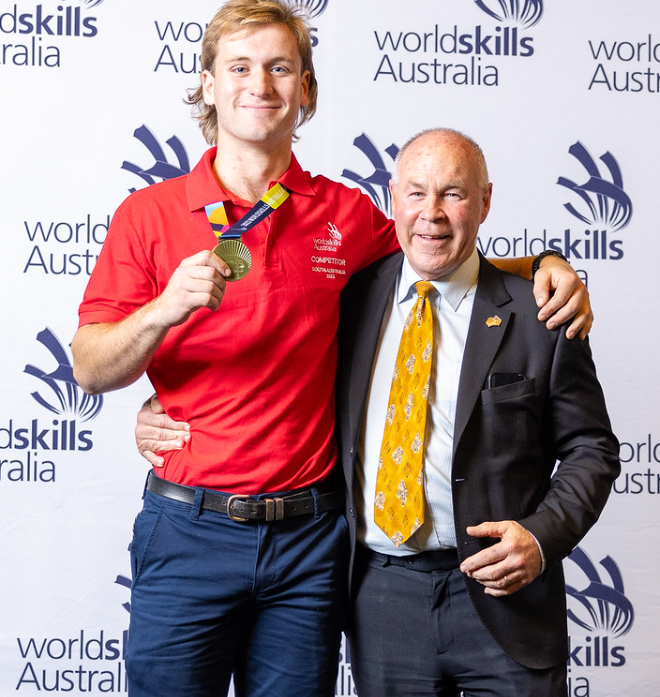 Reece is once again proud to be the plumbing skill sponsor for this year's World Skills Australia National Championships. Held every two years, the WorldSkills Australia National Championships is the biggest trades and skills competition in the country. The best apprentices and trainees under the age of 23 compete for gold in skills challenges across more than 50 trades, including plumbing and heating. From there, national medallists may be invited to train for the International Competition to be held in Lyon, France in 2024. 
For over the past decade, Reece has been sponsoring WorldSkills because supporting the next generation of plumbers to develop their skills is at the heart of our commitment to be our trades' most valuable partner. 
John Doig, Plumbing Business Development Manager, said, "The Plumbing Skill competition at 2023 WorldSkills Australia National Championships was outstanding. The quality of the plumbing apprentices, the amazing judges, our generous supplier partners, and the support of our Reece network made for a memorable and incredible experience. We are so proud to be part of this important program ensuring that the next generation of plumbers are supported and equipped with the skills they need to thrive." 
Competitors were selected from the 2022 regional competitions, also supported by Reece, which are one-day events that take place across 34 different regions across Australia. The regional competition cycle consists of over 500 different trade skill competitions run by TAFEs, Registered Training Organisations, Universities, Colleges, and Secondary Schools.
As part of our support for the National Competition, Reece sponsored the Open and VETiS plumbing competitions, which saw 17 plumbing apprentices from across Australia face off to demonstrate their mastery of the plumbing trade.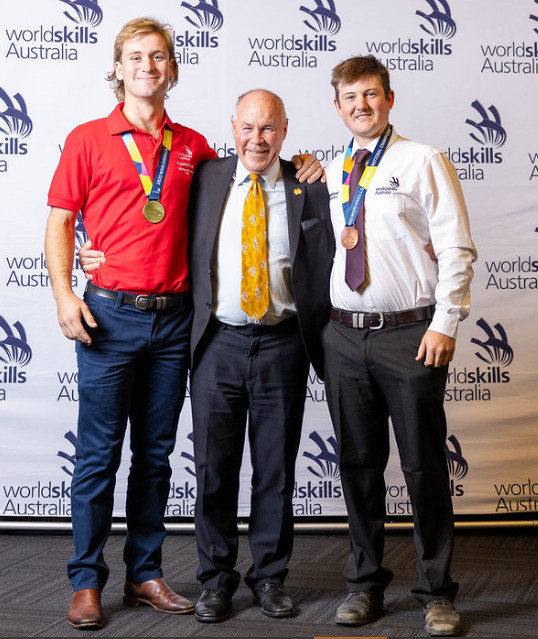 The Open Plumbing & Heating Competition required 12 apprentices to test their skills in the design and fit out of a basic bathroom and laundry rough-in. The competition goes over three days for 18 hours total and aligns with the Units of Competency for the CPC32420-Certificate III in Plumbing Qualification.
A big congratulations to Henry Baker, from TAPS South Australia who won and to Boyd Marshall from Holmesglen TAFE Victoria and Thomas Hick-Ledez from TAFE Queensland who won silver and bronze, respectively. 
The VETiS Plumbing Competition, designed for students still in school, tested 5 apprentices on skills needed for a basic bathroom and laundry rough-in, including jointing and fabricating different types of piping systems and installing a continuous flow gas hot water system. Ryan Fahey took home gold, Henry McArthur took home silver and Declan Selby took home the bronze. 
Reflecting on his experience, Open Gold Medal Recipient, Henry Baker said, "My experience at WorldSkills was unforgettable. Pushing myself harder than I have before in a high-pressure environment was something that I am very proud of. The connections and people I met are something that I will be forever grateful for. And winning was the icing on top!"
The next stop for some of our winning plumbing apprentices will be the WorldSkills International Competition hosted in Lyon, France in 2024. The International Competition will bring together 82 member countries to increase skills awareness among young people, develop international skills standards, and promote Australian vocational talent. Australia will plan on sending its largest team ever with over 30 skills representing Australia in 2024. 
After another successful event, Reece is as humbled as ever by the amazing talent demonstrated by the next generation of plumbers.  A big thank you to the amazing judging committee, apprentices, and TAFE teachers. And finally, a thank you to our wonderful supplier partners who donated materials to make the event possible: American Standard, Ardent, Atomik, Auspex, B Press, Big Dog, Bridgland, Dura, Geberit, Gentec, Grohe, Grundfos, Kembla, Milwaukee, Raupiano, Rehau, Rothenberger, Thermann, Tomson, Vinidex, Walraven and Wolfen.