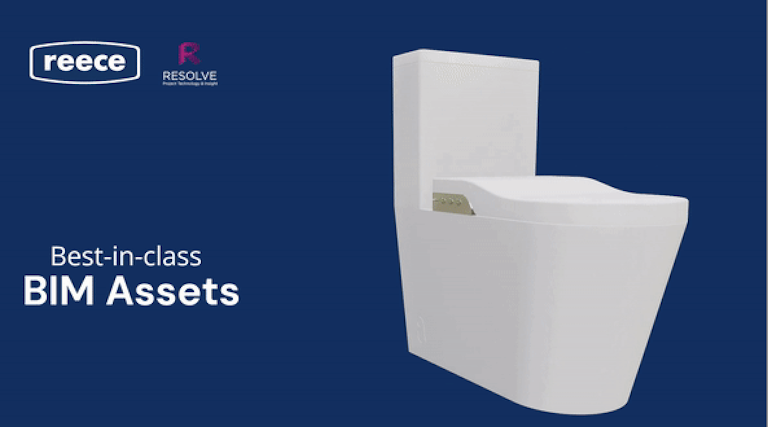 At Reece, we're committed to being the trade's most valuable partner. That means making it easier for builders, architects, and specifiers to get the job done efficiently with quality products. In partnership with Resolve, Reece has recently launched a Building Information Modelling (BIM) library – a digital collection of best-in-class 3D models of our bathroom and kitchen products. 
A BIM object isn't just your standard digital 3D model, it contains detailed information about the product, including precise geometry. The Reece library includes over 5,000 BIM files and will continue to grow.
The BIM Library on Reece.com.au has been created to make it easy for construction industry professionals to access the Reece catalogue of BIM files in one place for use with their preferred BIM software.
Nick Gricks, Operations Leader for Onsite and Bathroom Life, said, "At Reece, we believe in delivering the best possible outcomes for our customers, utilising BIM files allows us to do just that. Reece's BIM library will help our customers to work collaboratively with all stakeholders in the construction process, reducing errors, improving efficiency, and delivering a better built environment for our customers". 
How to use the tool
The Library is accessible to everyone – builders, architects, designers and their customers – encouraging better collaboration and efficiency in the design process. 
To access the tool, visit https://www.reece.com.au/works-for-you/bim-library . Use the drop-down filters to select the brand and sub-brand. Then, sort by brand name or product number.