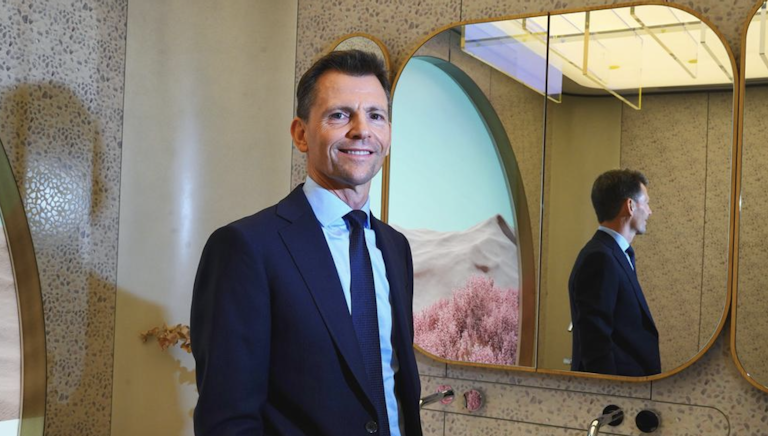 Today, Reece Group announced that Peter Wilson, currently Group CEO and Managing Director, has extended his long-term commitment to leading Reece and will succeed his father Alan Wilson as Executive Chair of the Reece Board in the coming years. In the interim, Tim Poole will be appointed as Chair of the Reece Board. 
Peter Wilson, Group CEO, said: "With the transition of my father Alan Wilson to Executive Director after over 50 years leading Reece, we have been through a period of deep reflection about what our next phase of leadership should look like."
"That process reinforced for all of us that the purpose, values and culture that make up The Reece Way, coupled with family ownership and leadership, is what enables us to take a long-term view. This has been the driver of our success over many decades, and my move to Executive Chair, at the right time, will allow us to retain that."  
"In the interim, Tim Poole is the right custodian to follow my father as Chair. He has performed an important role on our Board during the past seven years, knows our business and has an intuitive understanding of our purpose and values-led approach." 
Tim Poole, Acting Chair, said: "I am delighted to be appointed as the next Chair of Reece, a unique company with a long-term vision and a deep dedication to its customer that I admire." 
"Many of the best family-owned businesses around the world adopt a different model that allows them to benefit from the long-term view that inter-generational leadership enables. After an external search for a new Chair of the Board, we believe this solution is the right one for Reece. It allows Peter to continue to play an active role in leading the business for many years to come, provides stability and continuity, and will protect Reece's strong customer-focused model."  
"I look forward to working alongside Alan, Peter and the rest of the Board as we steer Reece towards further success in the future."
Tim has been Acting Chair of the Reece Limited Board since September 2022 and joined the Board as a Non-Executive Director in 2016. Peter Wilson has been a Director of the Board since 1997.
With the future direction of the Board confirmed, Reece will look to expand and enhance the diversity and independence of the Board with the addition of new directors, while retaining the important contribution and expertise of the Wilson family.