In early 2022, the Wilsons River reached 14.4 metres in Lismore, surpassing all other floods on record by more than 2 metres. Homes, businesses, and Main Street were all underwater and thousands of people were displaced. 
Almost a year has passed since the record flooding event, but an overwhelming number of residents are still unable to move back into their homes or access essential plumbing due to the lack of trade support or personal hardship. 
The Reece Foundation, through its connection to the Reece network, know a few tradies so have partnered with Resilient Lismore to bring the trade skills they need to restore essential plumbing services to as many residents as possible in Lismore and surrounding townships. 
Earlier this month, the Reece Foundation brought five volunteer tradies to Lismore and the Northern Rivers region to scope the works required to restore bathrooms, kitchens and laundries to some of the most vulnerable households in the community. 
To restore the essential plumbing services, these tradies volunteered their skills and time to visit the houses of impacted community members to evaluate the damage inside, map out the allied trade needs (i.e. tilers, waterproofers, carpenters, electricians, and builders), and the plumbing needs (i.e. hot water, toilets, tiles, bath, disability rails, sinks, septic). 
Elly Bird, Executive Director of Resilient Lismore, said, "I think people are incredibly grateful. Eight months on it's still inconceivable that they're still in a position where they haven't been able to get this support. So, the overwhelming response is one of gratitude, feeling supported, and like there are people that care about them. That's really the cornerstone of this work - that we care about them, the Reece Foundation cares about them and we're going to do what we can to make sure their living standards are acceptable."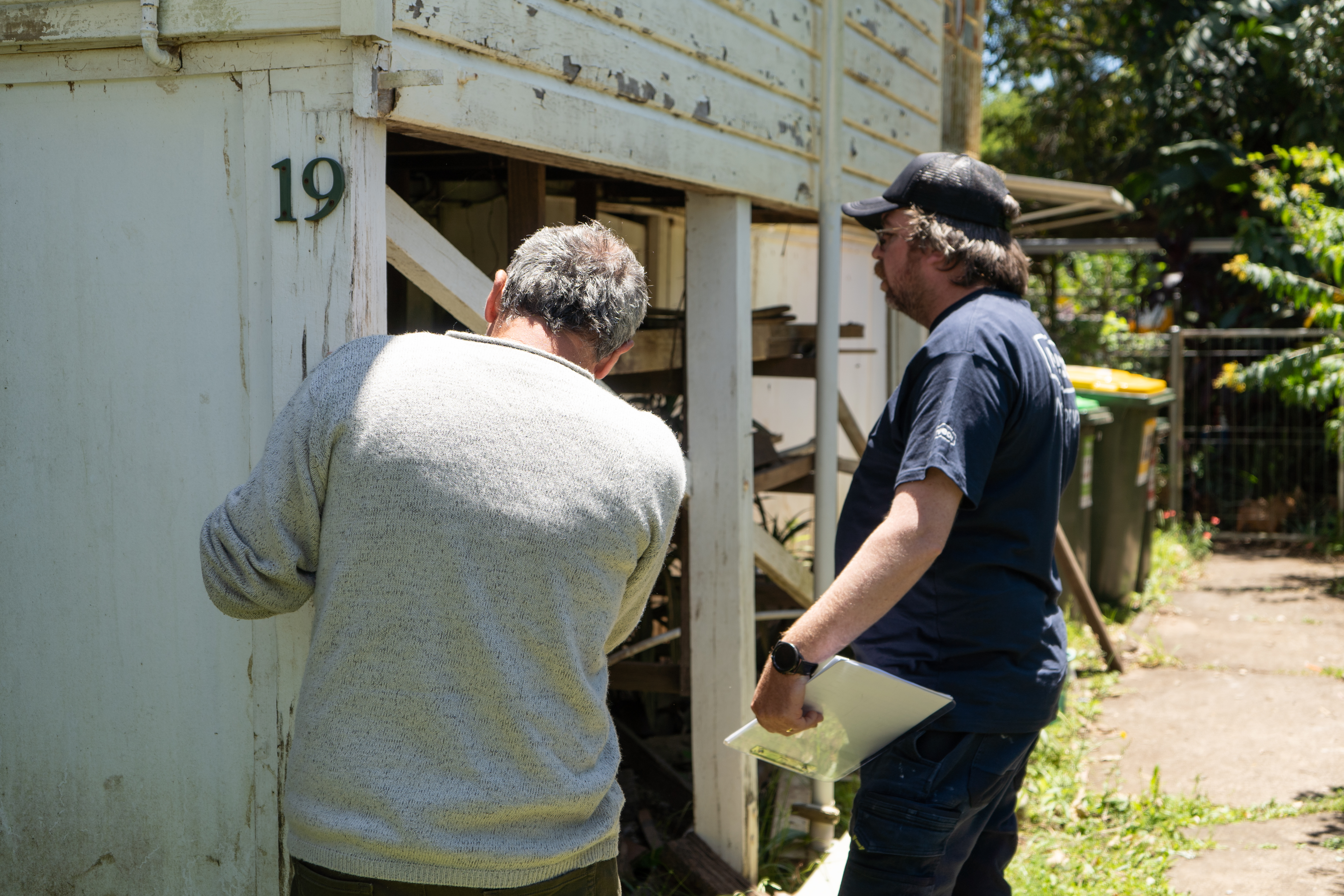 On reflecting on his time interacting with the community members, volunteer Nathan Parnaby, Project Manager from Aestec Services, said, "Some of the homeowners' emotional state we go from someone who's absolutely broken to some people who have nothing, and they've got this internal drive. I have no idea where they get it from, but I really admire their internal drive and positivity." 
Volunteer Ben O'Farrell, owner of Ben's Plumbing and Gas added, "This is where they're from, this is who they are, and this is where they want to be forever." 
The Reece Foundation is calling on tradies, construction project managers and the building industry to help us restore essential plumbing in as many homes as we can in early 2023. If you're interested in lending a hand or donating your skills, supplies or funds to support this project visit the Reece Foundation website for more information.  
Let's do it for Lismore.