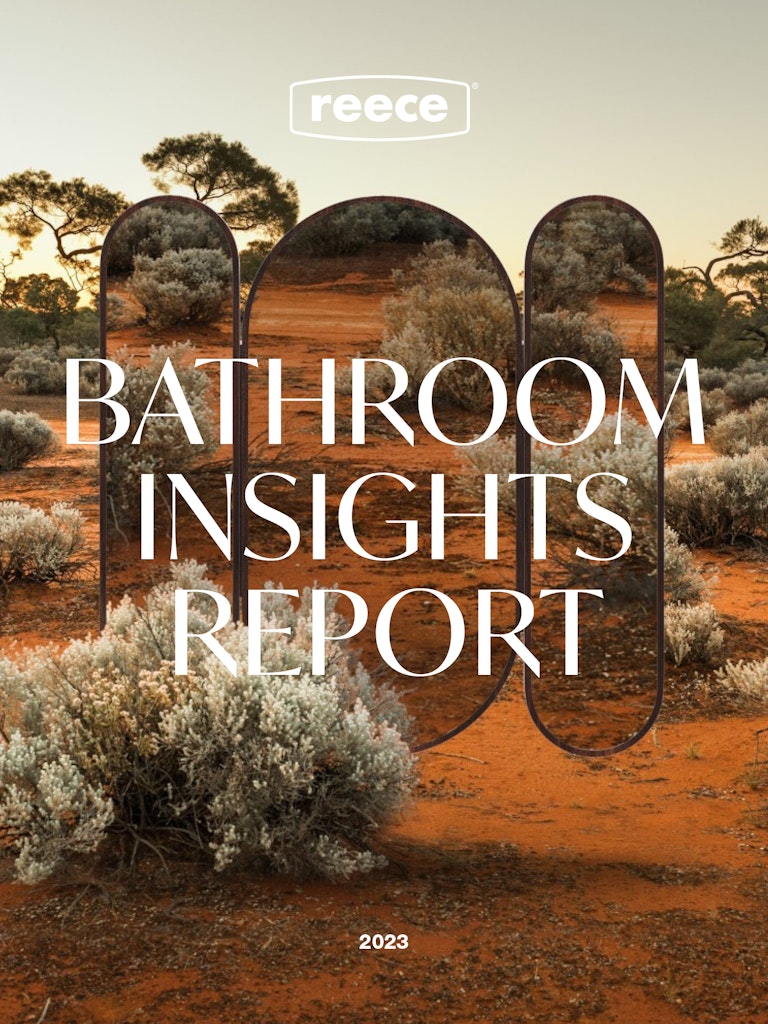 Every year for over a decade, we've been conducting a customer insights report, interviewing over 1000 people who have either recently completed bathroom renovations or are in the process of planning one. 
The 2023 Bathroom Report offers valuable insights into consumer attitudes and preferences when it comes to bathroom spaces and how they're evolving year on year. 
Here are some key takeaways from the report:
1. Aussie attitudes towards bathrooms are changing
The study revealed a significant shift in consumer attitudes towards their bathroom spaces. 36% of people indicated that the bathroom's importance has increased compared to last year. This change in perspective can be attributed to the evolving role of bathrooms in modern homes. No longer considered merely functional spaces, bathrooms are increasingly viewed as personal sanctuaries for relaxation and self-care.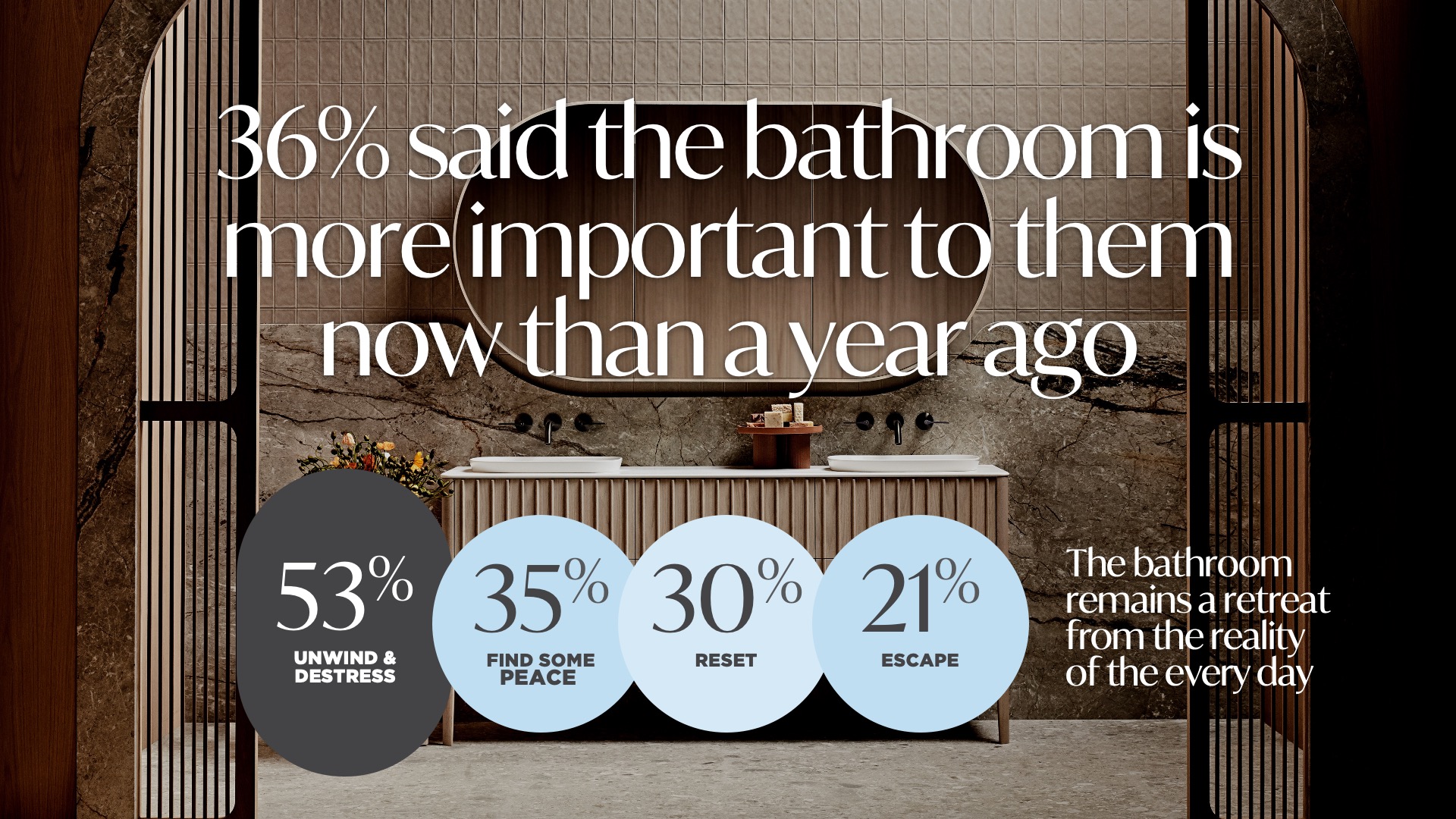 Furthermore, we found that bathrooms now rank among the top three most crucial rooms in a home in terms of property appeal. This finding underscores the growing significance of bathrooms as a determining factor in overall home value and attractiveness. Consumers noted their favourite way to make a statement is by having the bath or shower as their bathroom centerpiece, leaning into the growing trend of the bathroom being the self-care hub of the home.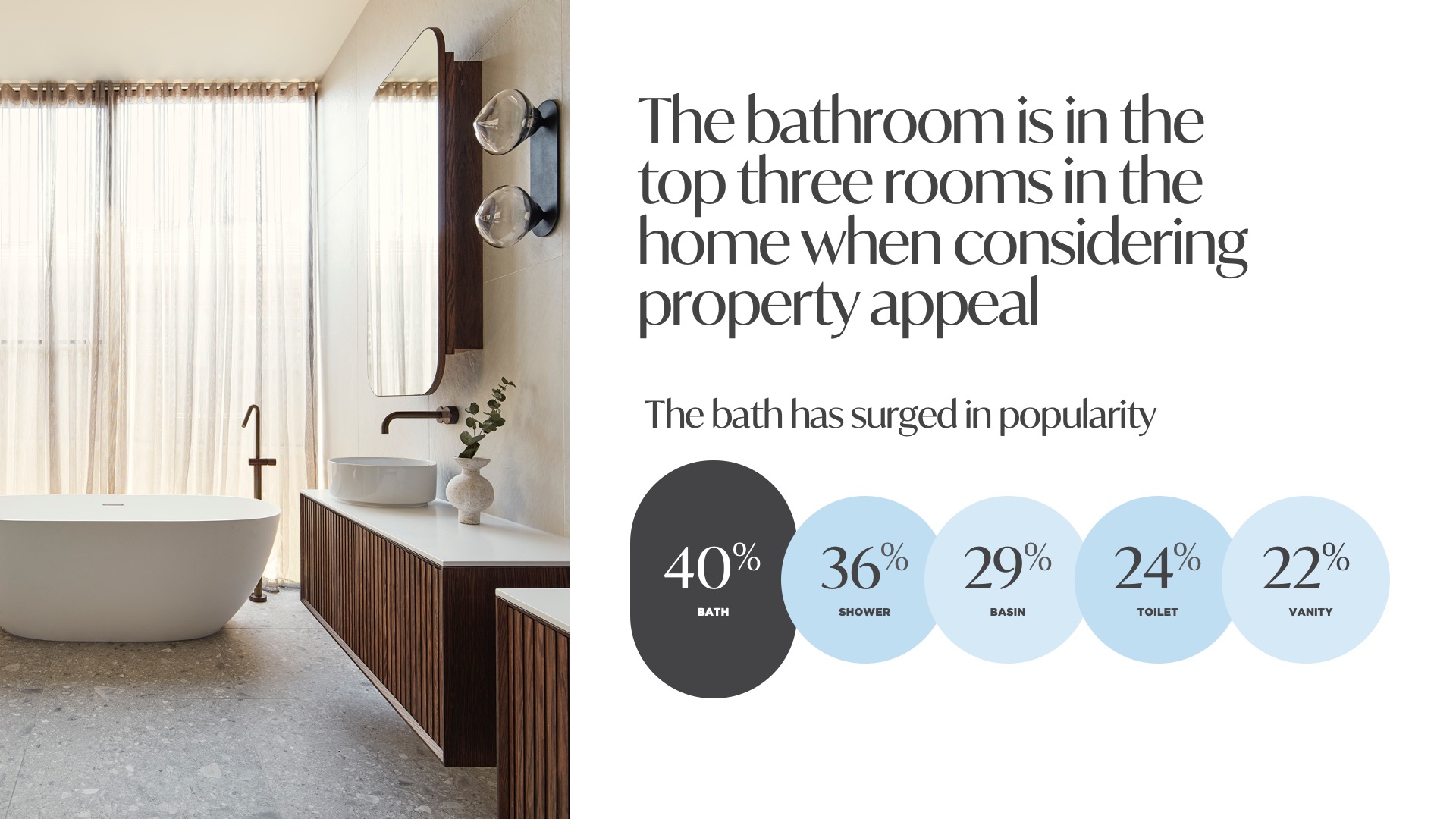 2. Organic Shapes and Matte Black Finishes Continue Growing in Popularity
The Bathroom Report delved into consumer preferences across various bathroom products. Notably, respondents displayed specific preferences when it came to the shapes and finishes of essential items like baths and tapware. This finding suggests that aesthetics play a vital role in consumers' choices, with organic shapes being the hero style. Whilst chrome has been the long-standing favourite, each year we see matte black growing in popularity and an increase in Aussies looking for a range of colour finishes.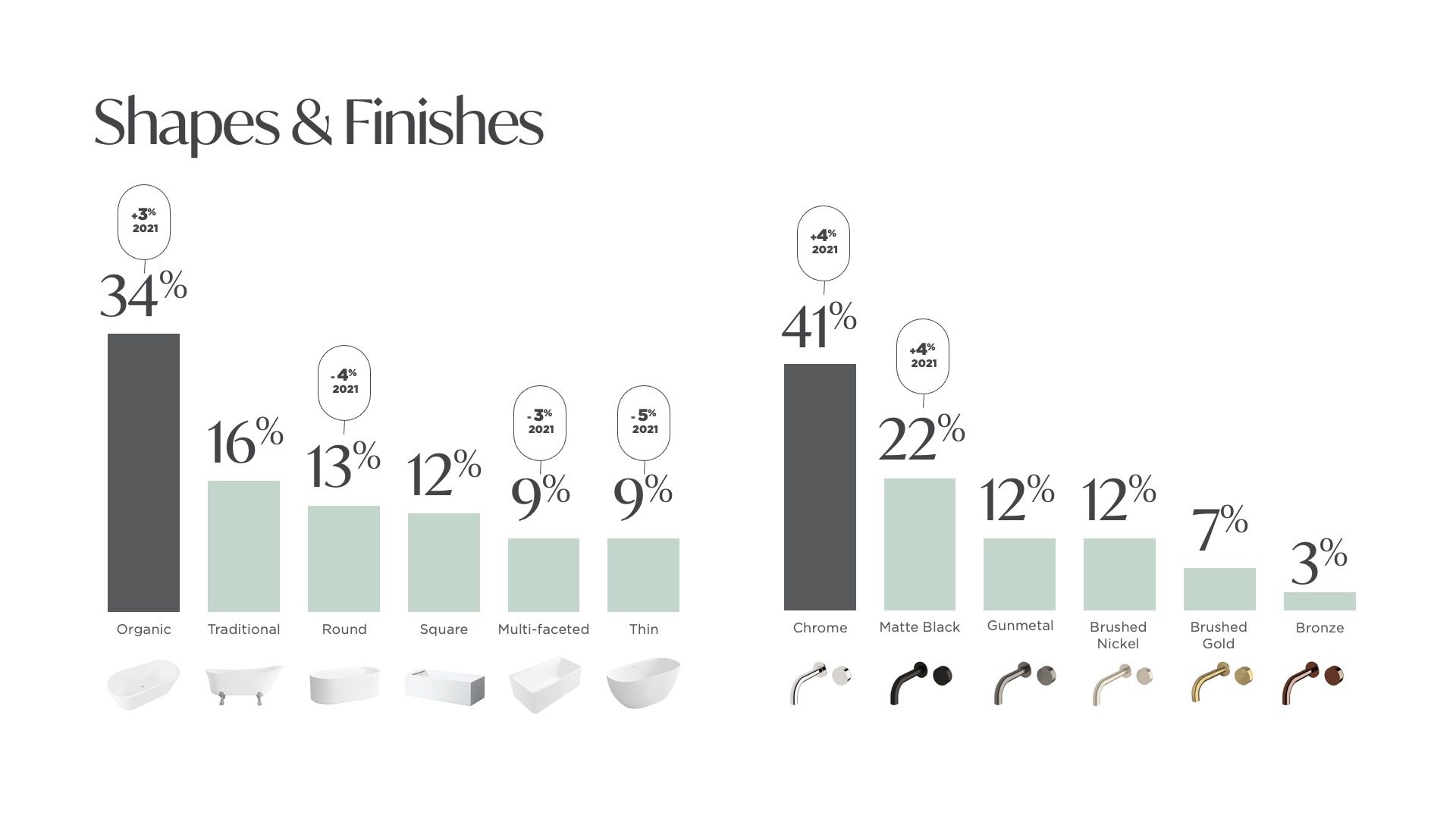 3. Tech that looks good and improves the bathroom experience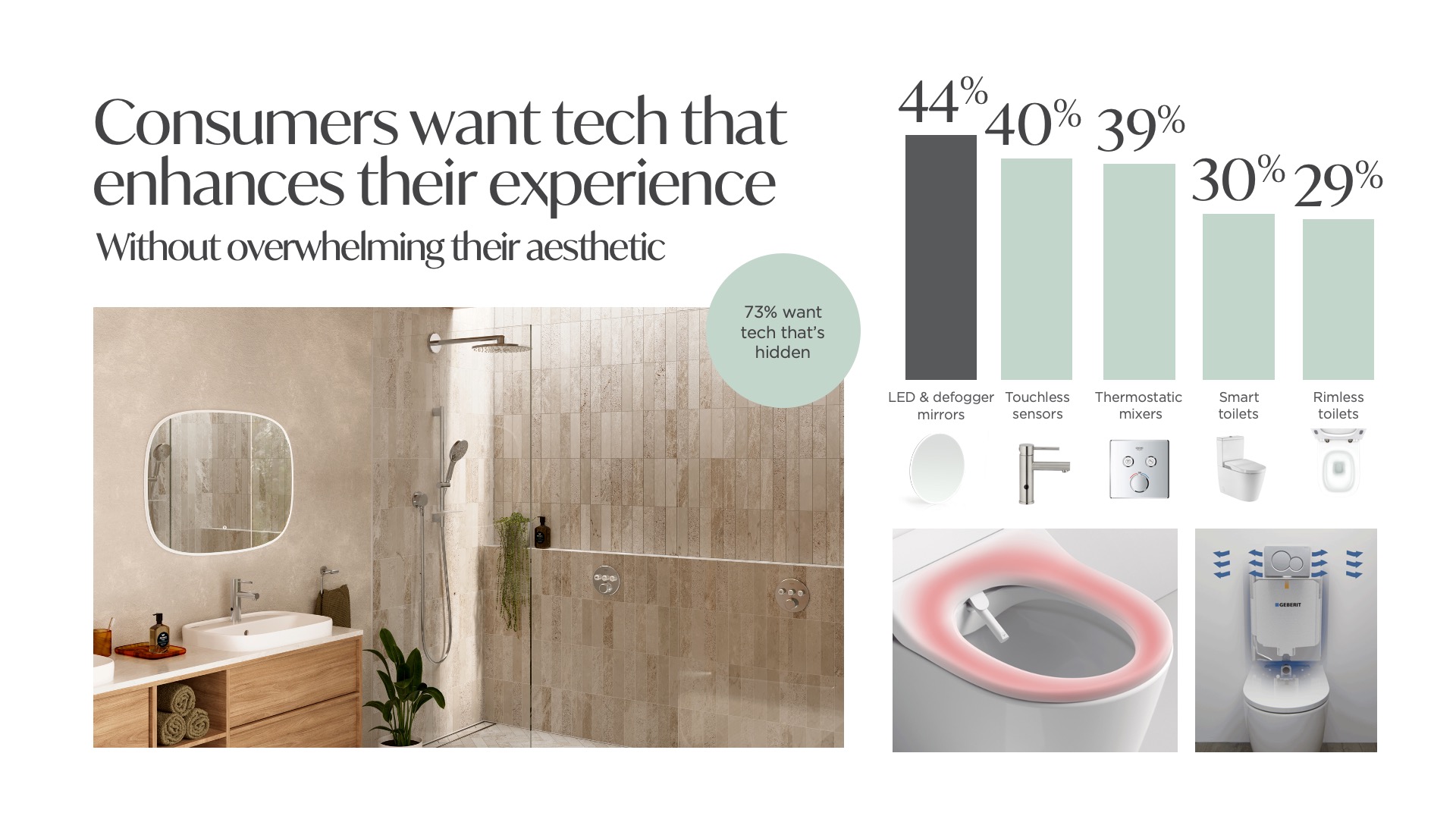 Another intriguing trend highlighted in the report is the growing demand for tech integrated into bathroom products. Consumers are increasingly seeking tech-driven solutions that enhance their bathroom experiences. In particular, LED and defogger mirrors, touchless sensors and thermostatic mixers, which can elevate the overall ambiance and functionality of the space.
If you're a builder or trade customer interested in delving deeper into the insights of The 2023 Bathroom Report, feel free to reach out to your local Reece representative. The report offers a comprehensive look into evolving consumer attitudes and preferences, providing valuable insights about what Australians value and want out of their home and bathrooms.