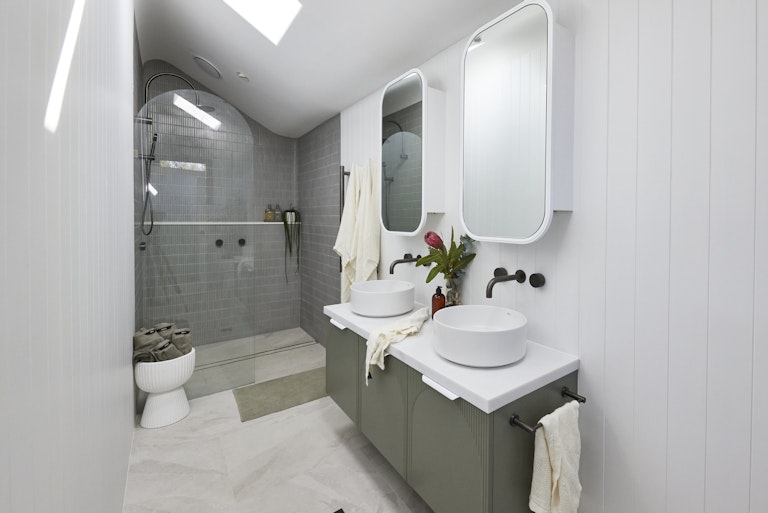 Renovating a bathroom can be an overwhelming process, with so much to consider and endless possibilities. So, really thinking about the way your household is going to use each space and how the spaces will work together is crucial for making informed decisions. Ahead of their latest Design Duo project, we caught up with ex-Block contestants Alisa and Lysandra to ask them what 5 questions they ask themselves before starting a project.
1. Who will be using the bathroom? 
Determining the primary users of the bathroom is a fundamental consideration. Is it a parent's ensuite, or will it be utilised by the entire family? Understanding the specific needs and preferences of the users will influence your decisions around the design and functionality of the space.
2. Shower or bath?  
Are you someone who enjoys long, relaxing baths, or do you prefer quick showers? This question is essential when determining how to allocate space in your bathroom. If you have limited square footage, you may need to prioritize between a spacious shower or a bathtub. However, if there is a bath available elsewhere in the house, it might be easier to forego a bathtub in the bathroom you are renovating so you can save yourself some space! Start planning your layout and bringing your bathroom to life with our 3D bathroom planner.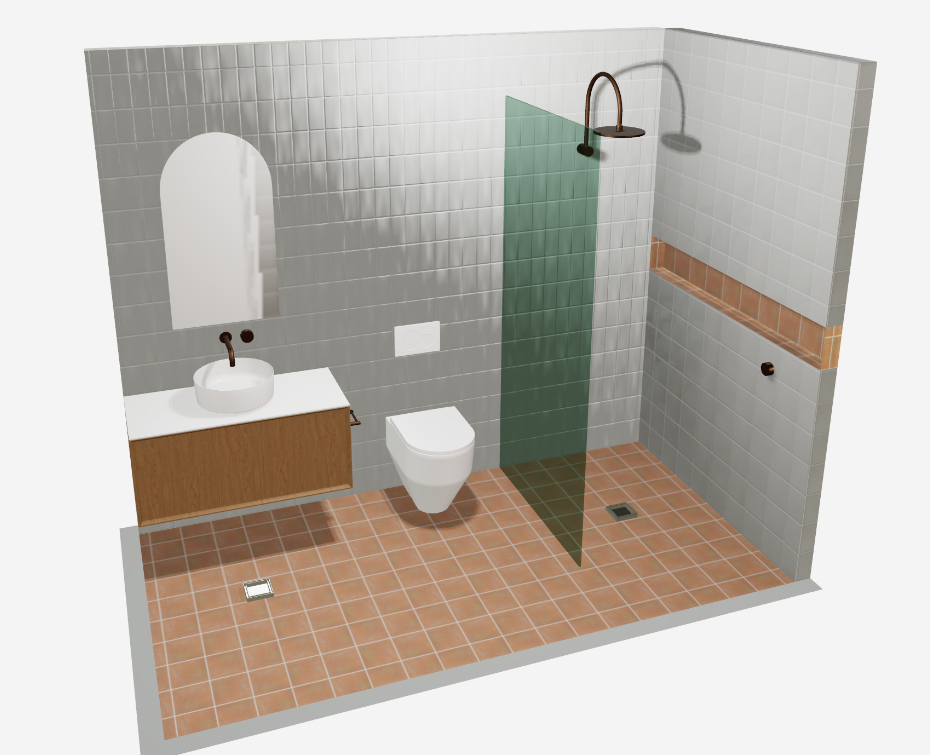 3. Have you thought about your vanity placement and layout? 
One of the challenges in bathroom renovations is dealing with limited space. It becomes even more critical to play with the layout and make the most of the available area. Vanity placement is a key aspect to consider, as it affects the functionality and flow of the space. Strategically placing the vanity can create a more efficient and visually appealing bathroom. Additionally, considering how much natural light you're getting ready space will have? If it's not much, do you need to consider getting LED mirrors to compensate? Wall hung vanities are also excellent ways to create the illusion of more space in a room.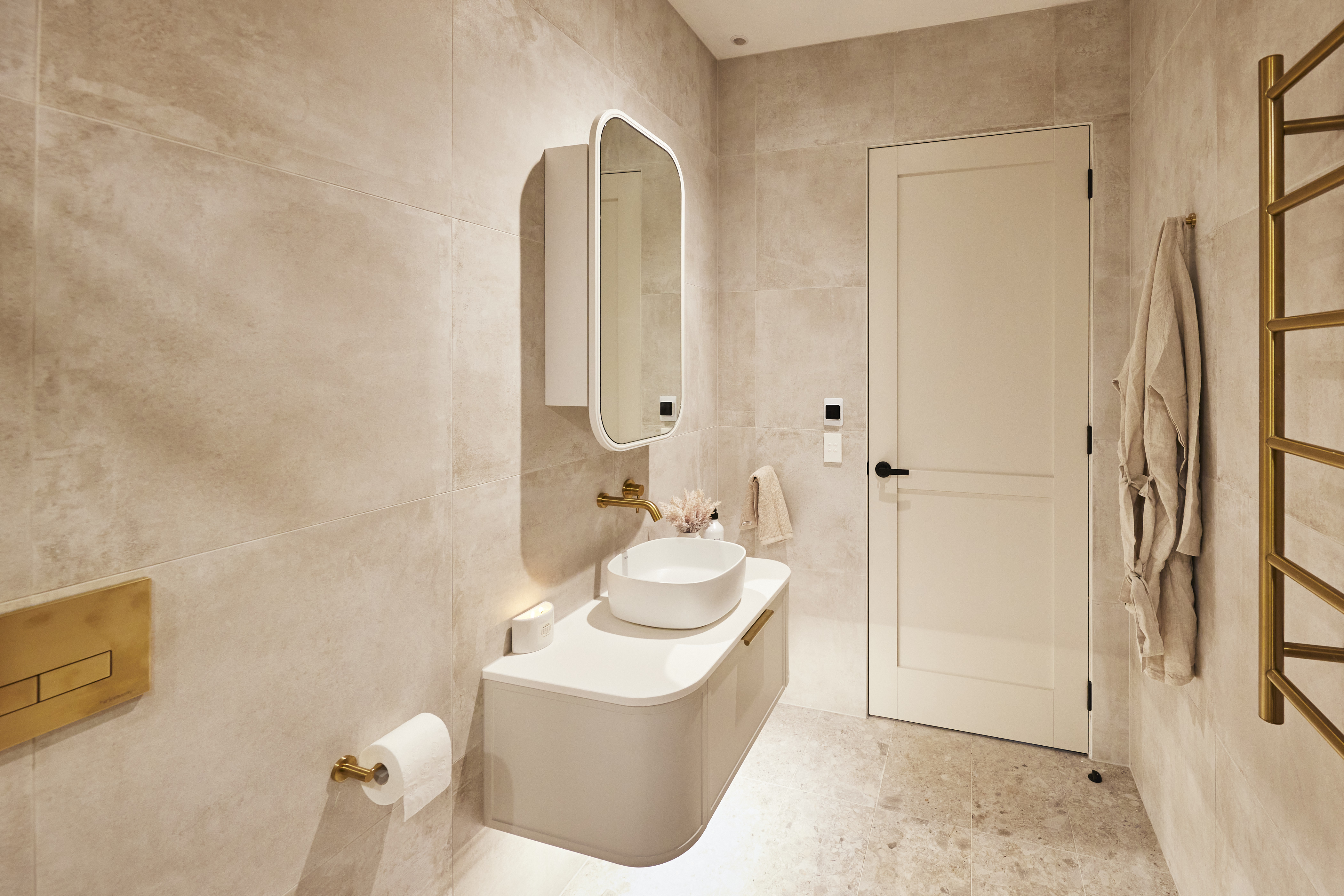 4. Does the bathroom need more storage?  
Storage solutions can make or break the functionality of the whole space, home even! It's important to consider what you plan to be storing in your bathroom, do you need room for linen and towels? How much storage are you currently working with, and do you see yourself needing more? Also, think about the way you store your things and how you can improve this, do you need to make sure you have drawers in your vanity for your personal care items? Have you got lots of tall items that require high or long compartments? Installing Mirrored cabinets, tall boys and vanities with drawers and/or doors will help give you the storage you need. Discover the vanity and mirror that's right for you here.  
5. What style do you like? 
Choosing your bathroom aesthetic can be so much deeper than selecting colours and styles that you like. Consider what experience you want to have out of your bathroom? Are you someone who loves to pamper themselves and is looking for that Day Spa feeling at home or a slice of luxury with the Hotel Experience? Do you like heritage shapes and classic whites or earthy, warm natural tones to bring the outdoors indoors with a Modern Australian feel? Or are you all about the Maximalist lifestyle, looking for something bold and expressive like the Art Deco trend? Find your style and get inspired by these five trends currently paving the way for bathroom design in Australia.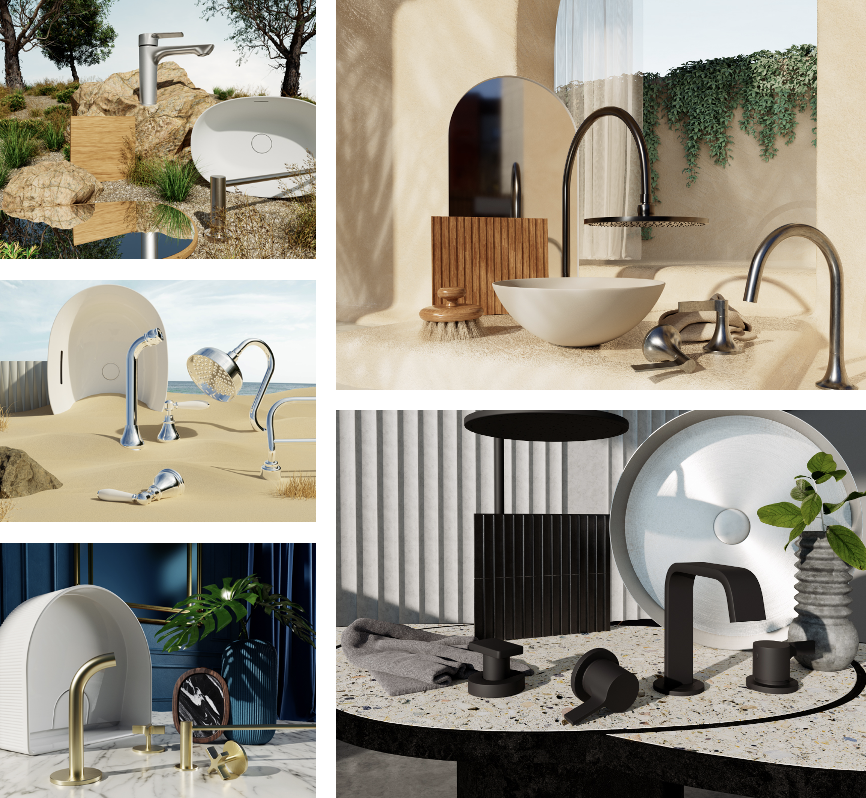 This article was originally published on Blueprint.