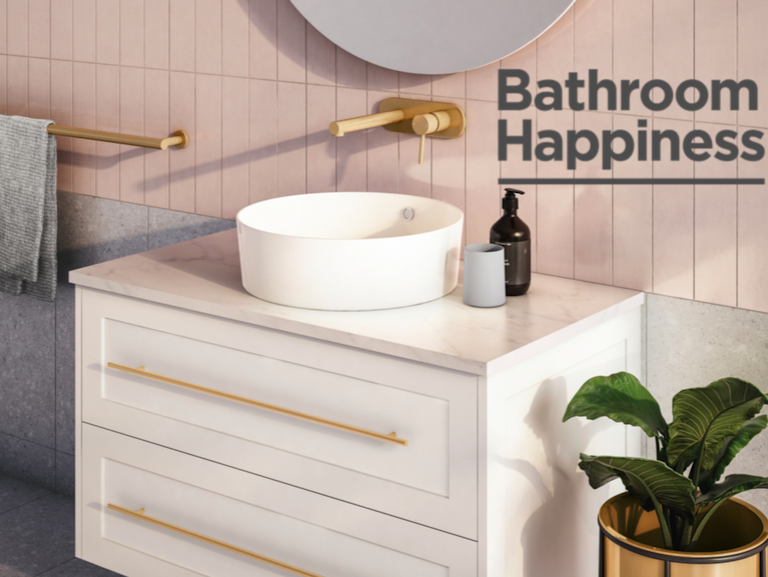 Spring has sprung and this season Reece Bathrooms is relaunching the Bathroom Happiness campaign to inspire bathroom transformations. The brand has been revitalised to empower home owners with the tools and expertise to create a bathroom better than imagined with Reece. 
For decades, Reece has encouraged customers around the country to renew and update this important room. Daniela Santilli, Bathroom Marketing Leader said the revitalised expression of Bathroom Happiness demonstrates the pure joy you receive from unlocking your potential with the expert guidance and super charged passion at every step of the journey.
"The renewed Bathroom Happiness brand will help customers achieve something even better than they imagined."
"The evolution of our brand showcases what we do best, inspiring and providing expertise to our customers."
Through the revitalised brand, customers will now have access to The Bathroom Kit through their local Reece showroom. The Bathroom Kit includes The Playbook, with six easy steps to guide customers through the process, from vision to space planning. The second part of The Bathroom Kit is The Planbook – this is where it all comes together and includes the detail required for a successful project.
As part of the relaunch there will be some exciting Masterclasses held with partners at The Block in Victoria, New South Wales and Queensland to inspire the next wave of bathroom renovators and new builds. We'll also be holding instore workshops at over 120 stores nationwide.
Masterclasses are open to everyone, book your free ticket by clicking here.
Sydney Masterclass with Alisa & Lysandra
NSW – Westfield Chatswood
6pm, Thursday 17th of October
Melbourne Masterclass with Jesse & Mel
VIC – Westfield Doncaster
10.30am & 2pm, Saturday, 26 October
Or, find a free bathroom renovation workshop near you by clicking here.